AUCTIONEERS & VALUERS FOR LINCOLN & LINCOLNSHIRE

One of Lincoln's and Lincolnshire's Premier Auctioneers and Auction Houses - Auctioneers of Antiques, Collectables & Fine Art
Message from Terry Woodcock regarding Coronavirus

When we return we will have a full schedule of excellent auctions:

New Date to be Confirmed Transport & Automobilia 9am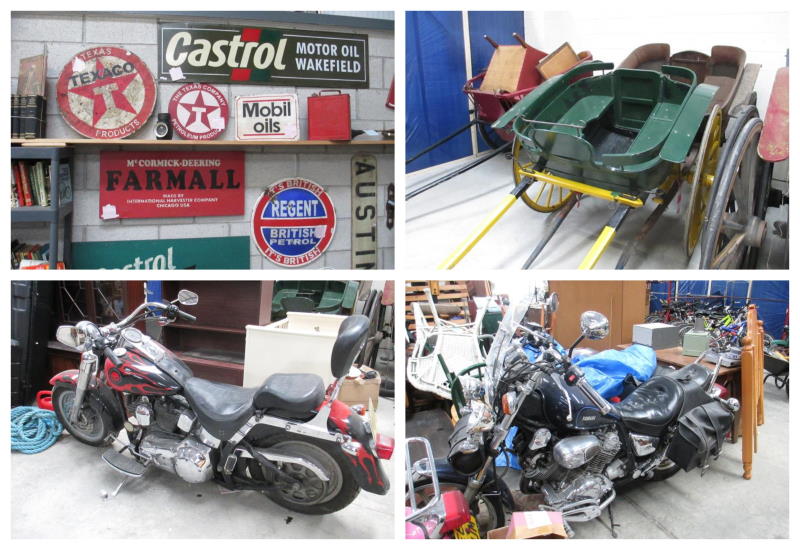 Lots include: 1993 Mercedes S124 E200T Estate; 2004 Harley Davidson 1450cc; 1992 Yamaha Virago 750cc; 1988 Yamaha Virago 535cc; 1970s Honda XL199S trials bike; 1981 Sachs 50cc moped; a collection of horse and pony traps and carriages; large quantity of classic car parts inlcuding Austin healey, MGS Morris Minor etc; memorabilia; car mascots; signage; books; tools; garden equipment; large number of bicycles etc.
VIDEO PREVIEW OF AUCTION

click for further details
---
New Date to be Confirmed Antiques & Collectors 9.00am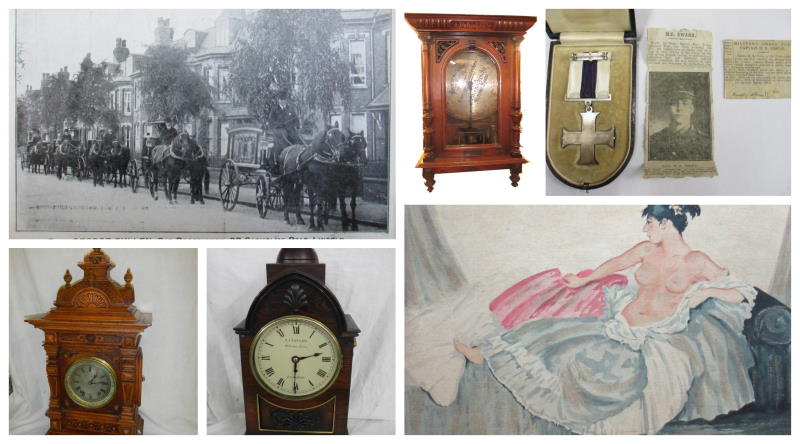 800 lots of antiques & collectables including: Rare Penny in the Slot Polyphon; Sir William Russell Flint painting and 17th/18th Century portrait; Military Cross for Captain H R Yorke, other medals and papers; many fine clocks and watches; George IV A set of five bronze graduated measures featuring Lincoln Mayor James Snow 1826 etc.
VIDEO PREVIEW OF AUCTION


click for further details
---
Forthcoming Specialist Auctions:
We are accepting lots for all auctions: Gold, Silver, Jewellery, Militaria, Medals, Records & Entertainment, Books, Comics, Postcards, Stamps, Die-cast, Toys, Antiques, Vintage Cars
Probate & House Clearance Specialists
The Complete House Clearance Auction Company

One of Lincoln's and Lincolnshire's Premier Auctioneers and Auction House handling every aspect of Probate, House, Agricultural, Commercial or Industrial Clearances. Our Valuers will visit your property and offer FREE advice and valuations (including Antiques, Collectables, Jewellery, Silver, Gold, Furniture, White Goods, Fine Art, Comics, Books, Militaria, Medals, Pottery, Porcelain, Vintage, Toys, Oriental etc). 'On Site Auctions' can also be arranged. For individual items or small amounts, we offer FREE valuations at our Lincoln Salerooms. We provide valuations for auction and house clearances not only in Lincoln and Lincolnshire but throughout the East Midlands and whole of the UK. Open daily Monday - Friday 9am - 3pm. No appointment necessary. For further information Call 01522 690444..
Online Bidding
Please read our Terms & Conditions and in particular section 5
Unique Auctions offers a range of auction, clearance and probate services locally in Lincoln, reginally across the East Midlands, and throughout the UK. We auction items internationally selling all over the world. Our range of services include:
Valuation Services for Fine Art; Antiques; Collectables; Jewellery and Porcelain etc
Complete House and Estate Clearances, including Farm, Barn and Land Clearances; Shop Clearances and Closures, and Warehouse Clearances
.
Valuations for Probate and Insurance
Antiques and Collectors auctions; Antiques & General auctions; Specialist auctions; Classic Car auctions
Farmhouse and Farm auctions; On-site estate auctions; Shop auctions; Clearance auctions
Unique Property and Land Sales