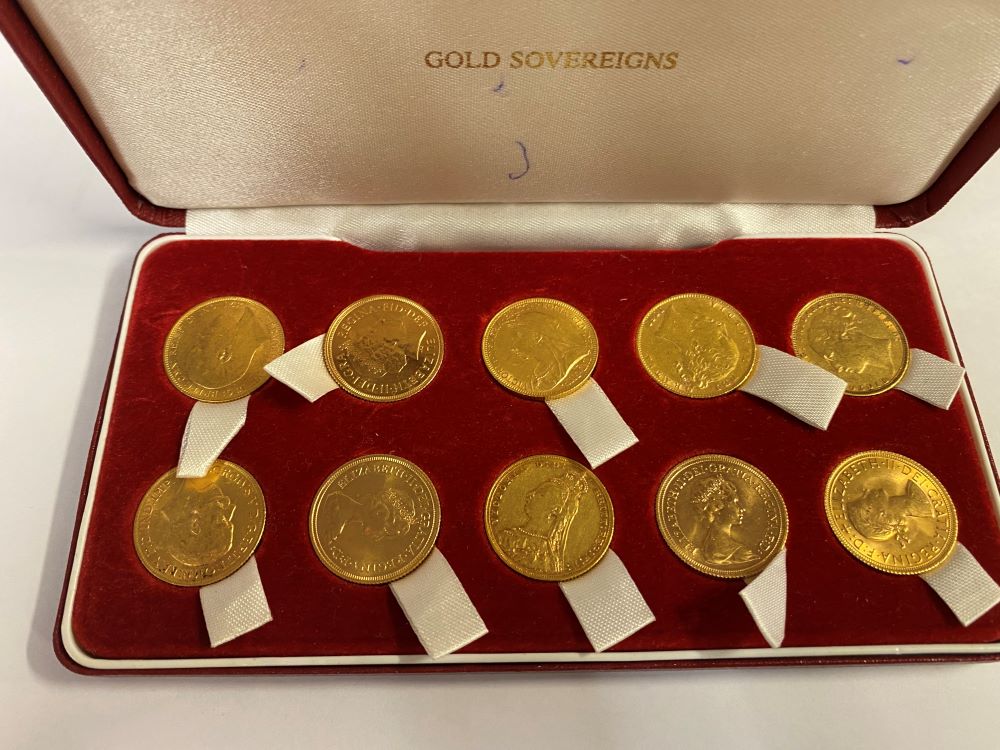 A collection of over 40 gold sovereigns and several half sovereigns will be of interest to collectors at our four day April auction.
The collection is being sold in collections of 10 and individually and cover a wide range of dates covering from 1869 to 2004.
The collection includes Victoria (young head and old head), George V, George VI, Edward VII and Elizabeth II.
The auction takes place on April 22nd, 23rd, 24th, 25th 2021 starting at 9 am. The gold sovereigns will be sold on Sunday 25th April..
Viewing by appointment, depending on government legislation due to COVID-19, will be on Thursday 22nd 7am-8.30am.
More images of the gold sovereign collection:

About Unique Auctions
Unique Auctions are one of Lincolnshire's leading Auction Houses offering a range of regular Antique & Collectors sales. Unique Auctions handle every aspect of probate, house, agricultural, commercial and industrial clearances. For further information call UK +44 (0) 1522 690444 or visit http://www.unique-auctions.com
We are now accepting gold sovereigns and gold half sovereigns etc for all future auctions. We also value gold sovereigns and gold half sovereigns etc. We also provide probate valuations for all gold coin collections and other coin collections.