An excellent three day sale including: Antiques, Gold, Silver, Fine Art, Crystal and Glass, Brass and Metalware, Pottery and Porcelain, Vintage Toys and Games including the John Devaney Collection of Subbuteo
Including estates in Lincoln, Grantham and Boston, and Many Private Vendors.
Click to view Catalogues and  bid through the-saleroom
(online commission 4.95% + Unique Auctions Commission of 22%)
Click to bid through EasyLiveAuction
(flat fee £3 or commission 3% + Unique Auctions Commission of 22%)
Friday 24th June – General and Household Auction (Lots 1 – 1,000)
In our General and Household Auction, we have a large collection of varied items including the clearance of shop display cabinets, tools, shelving furniture – including 3 piece suites, table, chairs, side boards, china glassware, tea sets and mirrors etc.
Saturday 25th June – Collectables, Vintage Toys and Vintage Artefacts (Lots 1,000 +) including the John Devaney collection of Subbuteo

Our Saturday Collectors Auction the Lots include: postcards, paintings and prints, books, football items including a large quantity of Subbuteo memorabilia and boxed sets of individual teams, Manchester United shirts;  dolls and teddy bears, sewing items; silver plate;; sets of chairs; lamps; Chinese and Japanese items; Brassware and copperware, furniture, clocks etc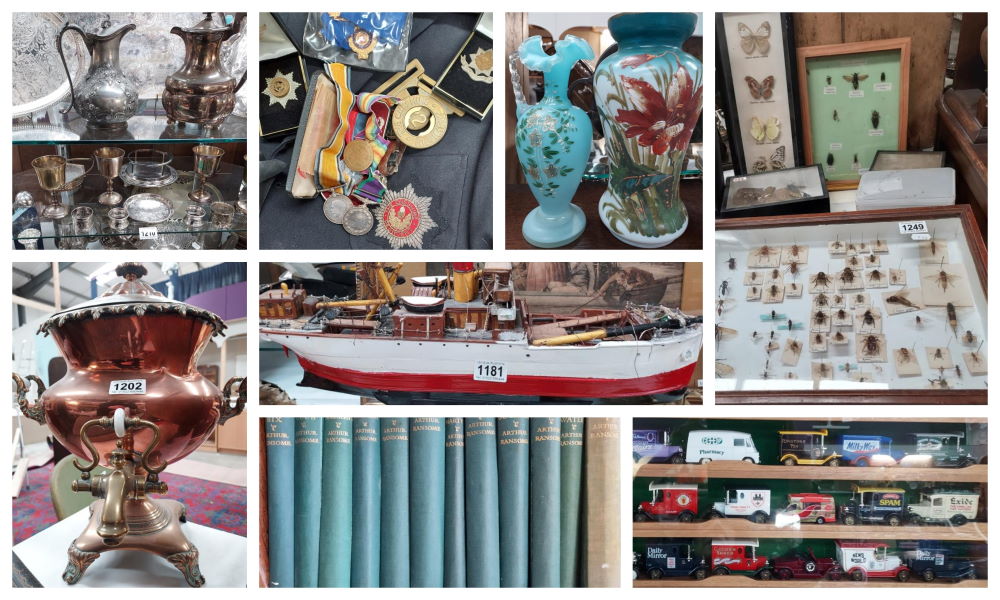 Sunday 26th June – Antiques, Gold and Fine Art 
In our Antique and Collectors Sunday Auction the Lots include gold and silver items, candlesticks, jewellery etc., silver flatware, 120 pieces of Kings pattern cutlery 197 ozs (hallmarked); Crown Derby Country Rose china; paintings and  prints; Grandfather clocks, wall clocks; Victorian tables and chairs; a pair of pistols, the John Devaney Collection of Subbuteo, and much more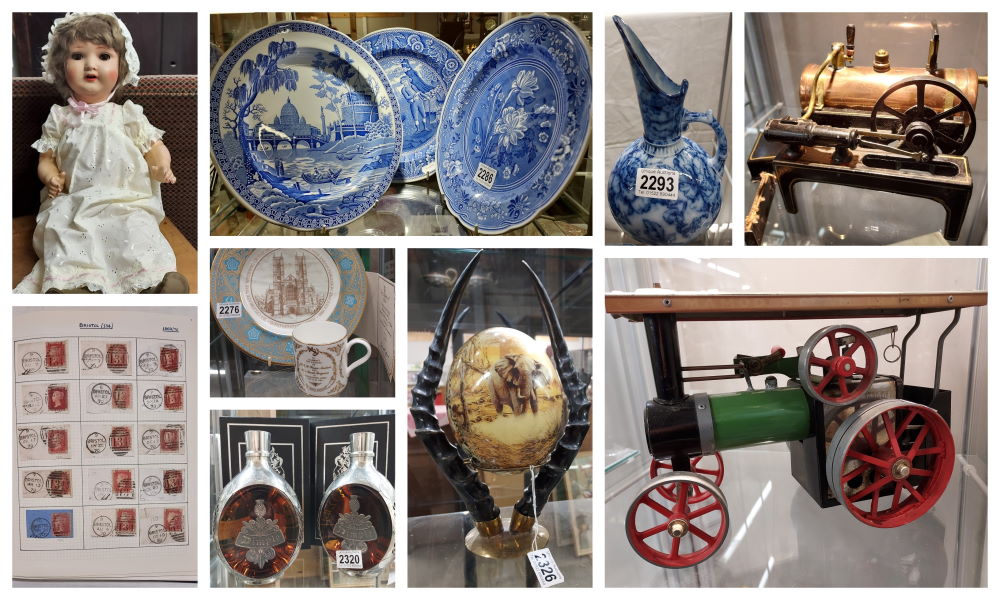 Viewing: 
Thursday 23rd June 9.00 am – 4:00 pm, and on the day of the auctions 7:00 am – 9:00 am.
Call 01522 690444 for more details
Please view our Buying and Selling page for updates on Viewing, Buying commission updates and Paying by Card policy.