Friday 27th May – General and Household Auction (Lots 1 – 1,000)

Saturday 28th May – Collectables and Vintage Artefacts (Lots 1,000 +)

Sunday 29th May – Antiques, Gold and Fine Art with many Rare Items from the Estate of Mr J. Slingerland,
East Yorkshire (Lots 2,000 +)
Viewing Thursday 26th May 9.00 am – 4:00 pm, and on the day of the auctions 7:00 am – 9:00 am.
Call 01522 690444 for more details.
Click to view Catalogues and  bid through the-saleroom (online commission 4.95% + Unique Auctions Commission of 22%)
Click to bid through EasyLiveAuction (flat fee £3 or commission 3% + Unique Auctions Commission of 22%)
Please view our Buying and Selling page for updates on Viewing, Buying commission updates and Paying by Card policy.
An excellent three day sale culminating in a Prestigious Antiques, Gold and Fine Art auction. A highlight of Sunday's Auction is a very rare collection of 28 Antique Asian Bronzes dating from the 14th Century to the 19th Century. Other auction highlights include: large collection of photographic items; Whisky including 1964 Macallan; Victorian Polyphon; Gold; Silver tea set; Silver trophies; Silver Candlesticks; Sovereigns; Militaria including Samurai sword, vintage pistols, WW2 German helmet, Percussion rifles, telescopes, compass, 19th C swords etc; Medals; Stamps; Postcards; Coins; Fine Art; Jewellery; Antique and Period Furniture; Many grandfather clocks; Bracket clock; Vienna Wall Clock; Fine inlaid Mantel clock; French carriage clocks; Pairs of Ruby Glass lustres; Tantalus and Decanters; Victorian Ruby Glass; Paperweights; Edinburgh Crystal; Gold items including Necklaces, Rings, Brooches, Coins, Cufflinks and Chains; Georg Jensen cutlery, bowls and dishes;  Victorian Ivory's; Dolls, Porcelain dolls heads and Teddy Bears; Musical instruments including French Horn and clarinet; Postcards and Albums; Autographs; Sports Memorabilia including 10 framed and signed Rugby shirts; Carpets Taxidermy; Microscopes; Cameras; Victorian Oil paintings; Toys to include Dinky, Die-cast, board games; many oil lamps; Collection of tins; Collection of original train pictures and slides; Pottery and Porcelain including Old Country Roses, Lladro, Crown Derby; Religious and Church items including Wooden figures, Brass figures, Church furniture and Bibles; Furniture to include Pembroke tables, Monks bench, French cupboard, Display Cabinets, Chest of Drawers; 2 horse traps and more.
Viewing Thursday 26th May 9.00 am – 4:00 pm, and on the day of the auctions 7:00 am – 9:00 am.
Including estates in Lincoln, Grantham and Boston, and Many Private Vendors.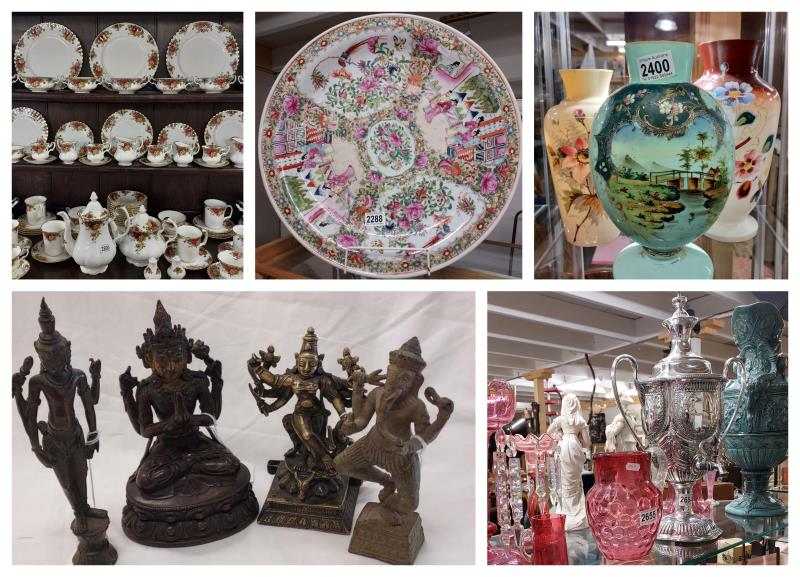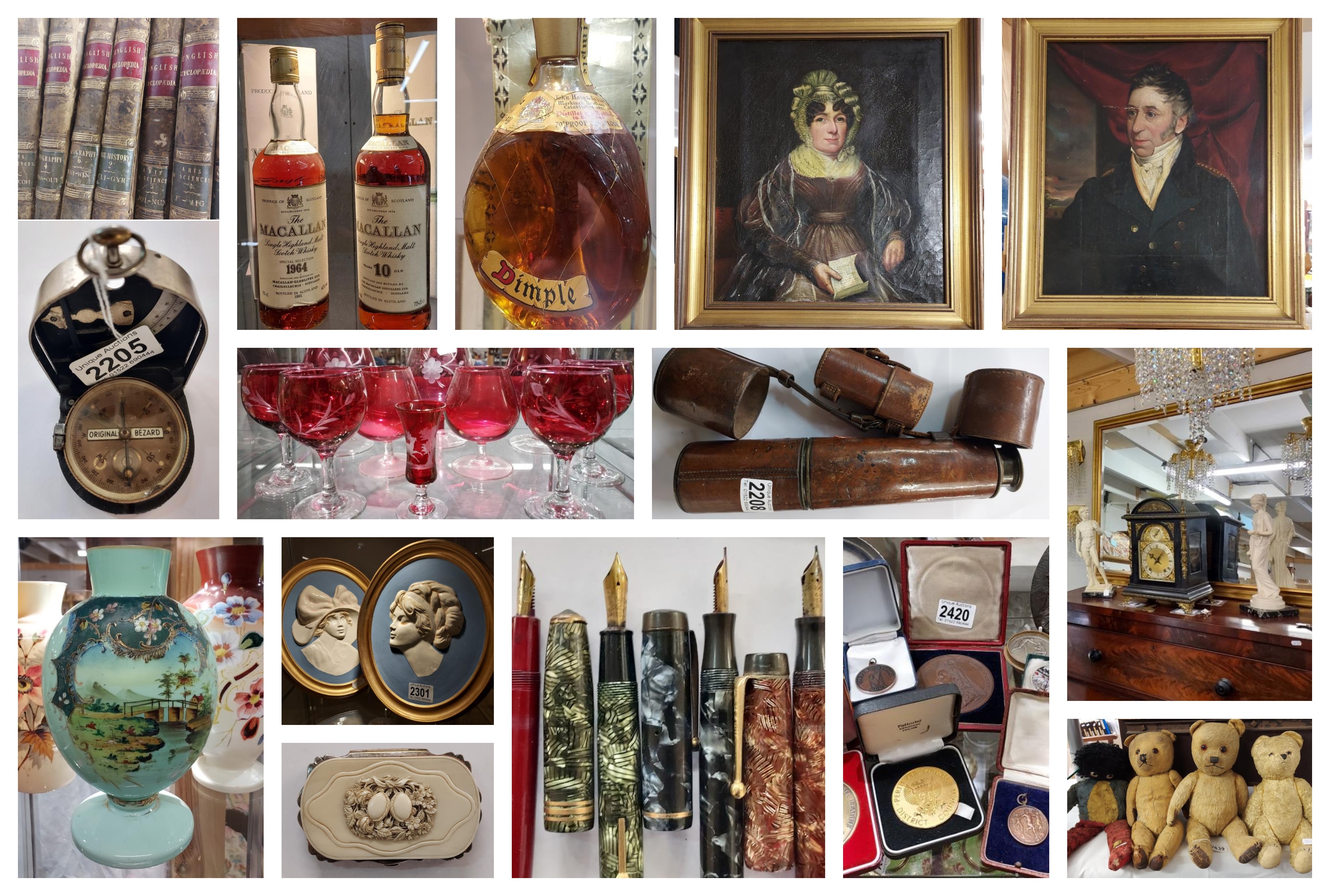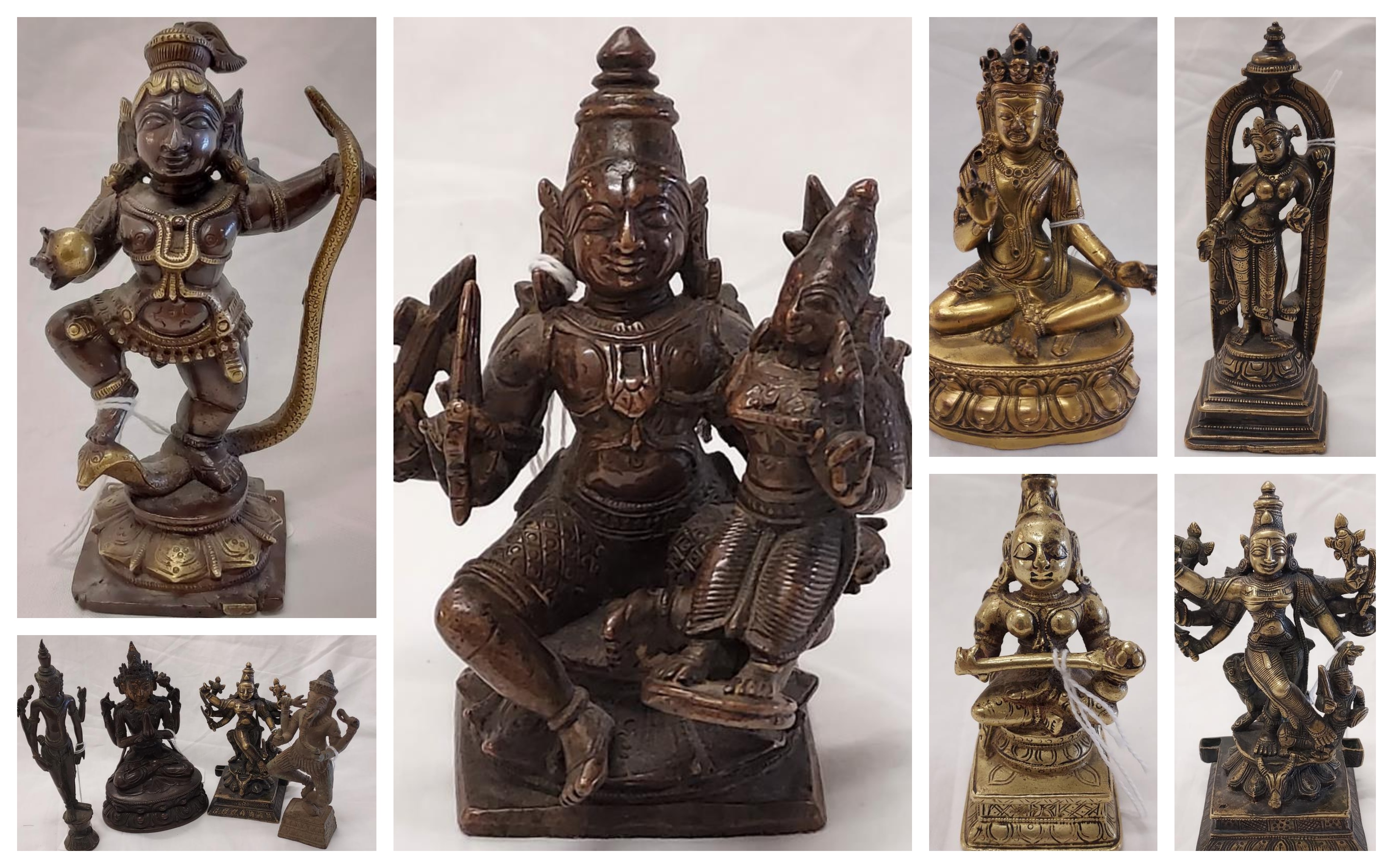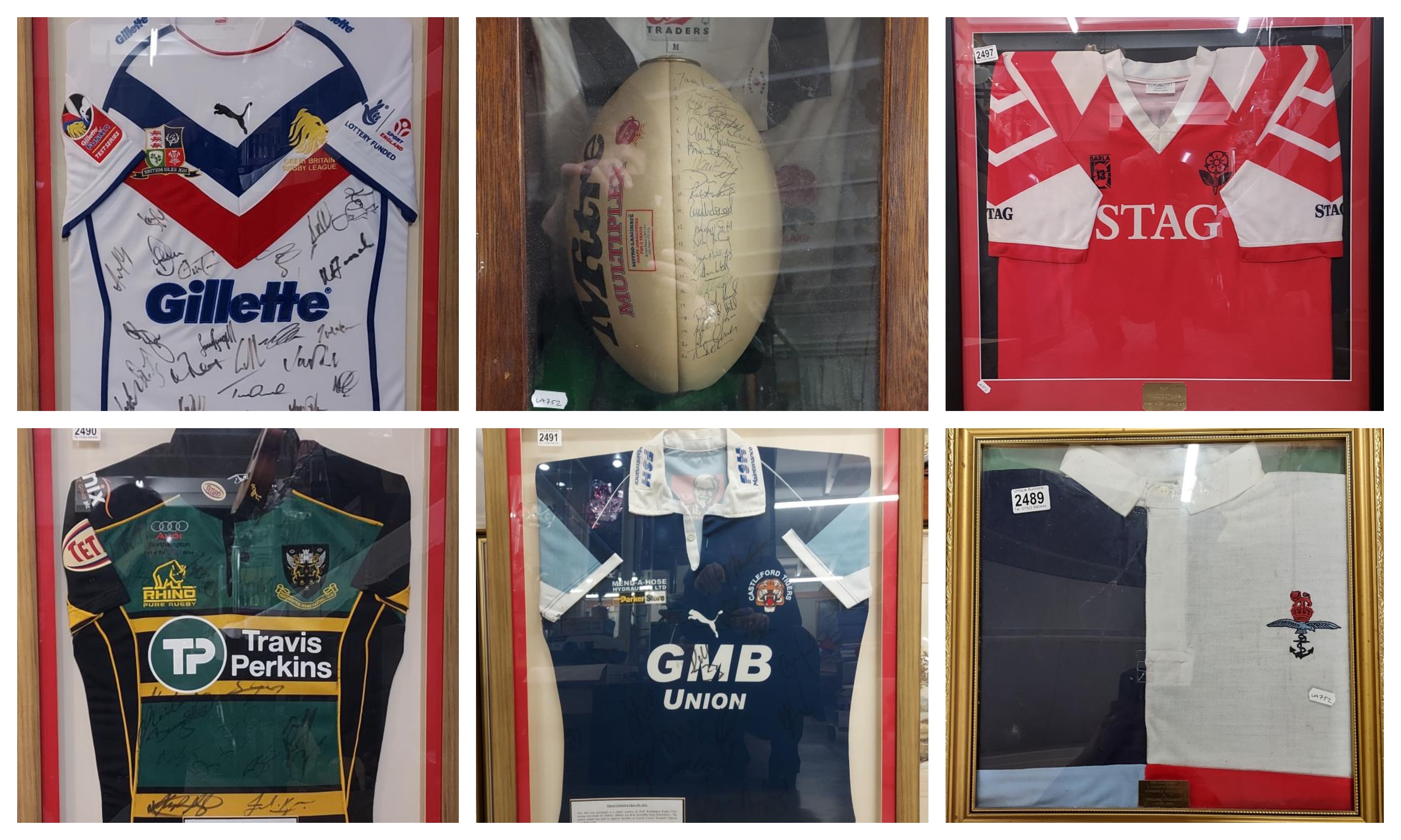 Sunday Lots include:
Saturday Lots include: Magazine watch collection; marbles; watches; costume jewellery; militaria; brass and metalware; silver plate and cutlery; vintage toys; die-cast; Pokemon collectables; Royal Memorabilia; large collection of board games; Furniture including dressers, display cabinets, leather 3 piece suite, armchairs and dining tables etc; Railway items; old bottles; many lots of records; Paintings and Prints; books; Pottery including Masons Ironstone and tea-sets and more.
Friday Lots include: Many lots of Tools; tool boxes and cabinets; drills and lathes; Garden equipment; White goods including Washing Machines; Old Bikes; large collection of Christmas Decorations; Toys; Die-cast; Children's Books; Sewing machines; Typewriters; Glassware and Crystal; Cameras; Badges and Pins; Records, CDs and DVDs; Books and Comics; Pottery including Spode and Tea-sets; Table football set and more.