Unique Auctions, are delighted to be working with Lincolnshire based charity Lives in launching a new project to help raise much needed funds for the charity.
Unique Auctions will be selling selected donations at auction with profits from the sales going directly to LIVES.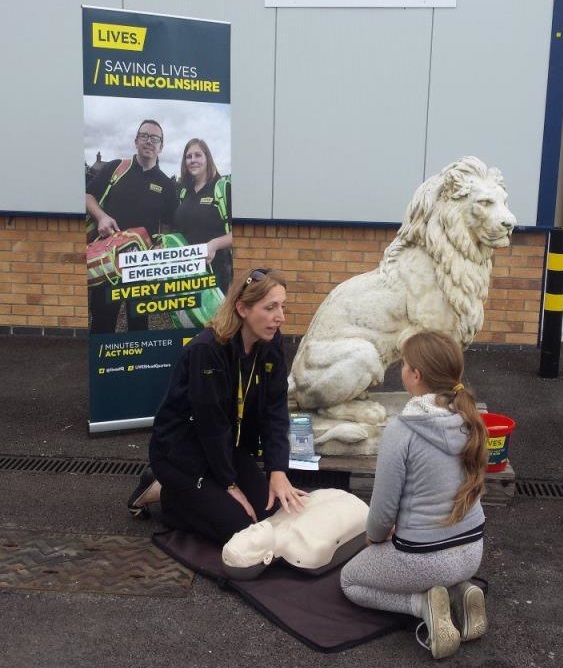 Darryl Kirk of Unique Auctions says "LIVES do amazing work throughout the county and been responsible for many people being alive today that might not if they had not arrived in time. They have really come to prominence this year by being featured in BBC Radio Lincolnshire's Save a Life Campaign. We are thrilled to be able to work with them in selling items at auction. Although based in Lincoln we sell items throughout the world and we hope to raise much needed funds".
Nikki Silver, CEO of LIVES says "Nearly all our funding to keep our responders on the road helping 21,000 people each year, comes from donations from the people of Lincolnshire, so all avenues of fund raising are essential. We do not have shops as many charities do, but by working with Unique Auctions we will now be able to provide an avenue for those wishing to donate items to raise vital funds for our work".
Items required for auction include: Gold, Silver, Jewellery, Art, Vintage, Retro, Collections, Vintage Toys, Militaria, Medals, Postcards, Coins and items of value. Items can be delivered to Unique Auctions, Turnstone Road, Teal Park, Lincoln, LN6 3AD.
For more details contact:
Darryl Kirk, Unique Auctions, 01522 690444
Amy Rose, LIVES, 01507 525 999 / 07876 390 482