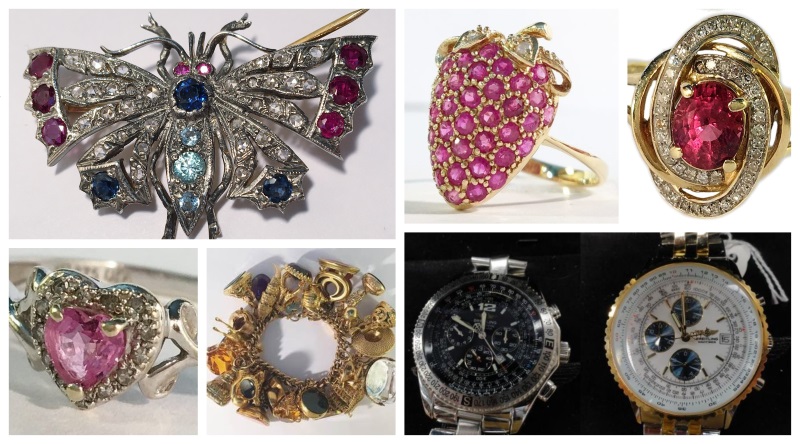 Jewellery
Unique Auctions hold specialist Jewellery & Watches Auctions throughout the year, and we always have an interesting selection of jewellery in our monthly Antiques & Collectables Auctions.
Valuations are available on all Jewellery, Gold and Watches every day from Monday to Friday during our normal opening hours, and we can also travel out to you to value jewellery items.
We invite all items of Jewellery including diamond and gem rings, bracelets, earrings, necklaces, pendants and brooches as well as pearls, gold and silver, designer, Georgian and Victorian pieces, Gentleman's jewellery, cufflinks and all types of wrist, pocket and fob watches including Rolex, Jaeger, Omega, Breitling, Patek Philippe, and Longines. We provide confidential and professional advice on your items and all aspects of selling at auction. Whether you have a heirloom piece or costume jewellery you are guaranteed a warm welcome at Unique Auctions, Lincoln.
Click here for Wrist Watches and Pocket Watches.
Further lots WANTED are invited for  all our forthcoming Jewellery, Gold and Gem auctions.
For additional details or a FREE valuation Tel: 01522 690444 or email: office@unique-auctions.com
Specialist Valuers for Jewellery, Gold, Gems and Precious Stones – Armelle Ellison FGA, Terry Woodcock and Terry Dean