Caretta Boat to be sold in our Antiques & Collectors Auction at 10am Sunday 24th June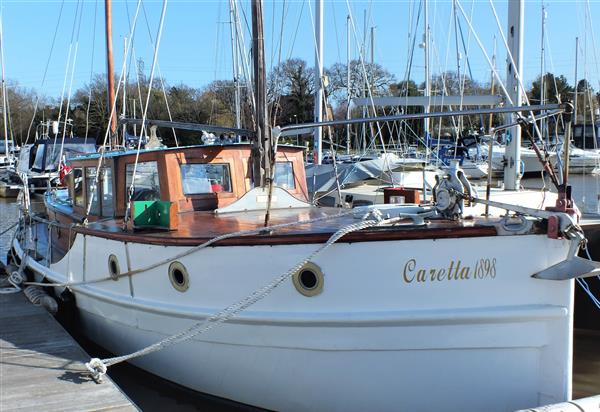 Unique Auctions are delighted to present for sale an historic war boat which has seen action in The Boer War, WWI and WWII and notably during Operation Dynamo at Dunkirk. This historic boat has had extensive restoration and will be presented for sale in June. Unique Auctions has been successful in selling a number of boats including the HMS Endeavour and Teesside Princess.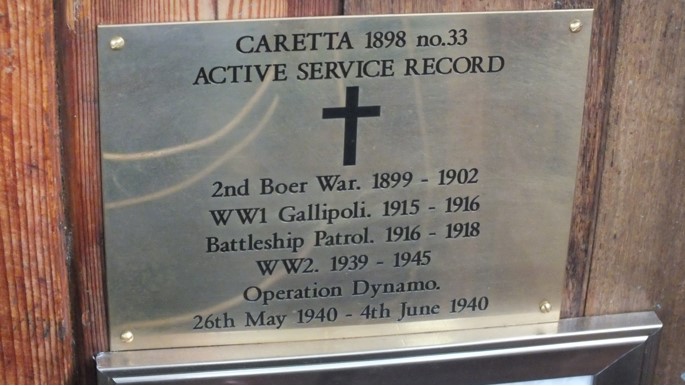 About the Caretta
CARETTA was launched in 1898 at Devonport Dockyard, part of a new breed of small armed boats that were designed to protect the fleet at anchor and allow armed patrols. CARETTA would have been assigned to a battleship or heavy cruiser.
She was fitted with two steam engines to driver her twin screws, but also with a sailing rig to help stabilise the vessel in rough conditions. It is unlikely that this rig was ever used for propulsion, it would need extremely strong winds to get the vessel's 15 tons to move.
CARETTA was fitted with a 'bow chaser' gun that was mounted in the middle of her fore deck. After commissioning she was sent to the Boer War where she served as a river patrol boat. On return she was assigned to the fleet. During the lead up to the First World War, she effectively became obsolete as more powerful armed patrol boats were developed. These had more efficient engines and heavier armament.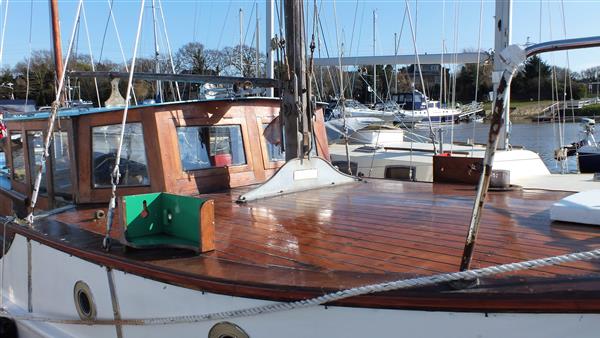 In 1915, due to her expendability, CARETTA was assigned to the fleet and sent to the Dardanelles for the landing of troops. She had her bow chaser removed and her gun mount was moved to the fore peak. She was then fitted with a Maxim machine gun to give her a higher rate of firepower and allow her to cover troops landing on the beaches at Gallipoli. One of the photographs is believed to show CARETTA at Anzac Cove – her twin funnels are shown. Her Gun Mount is still on board today and is situated under the galley worktop.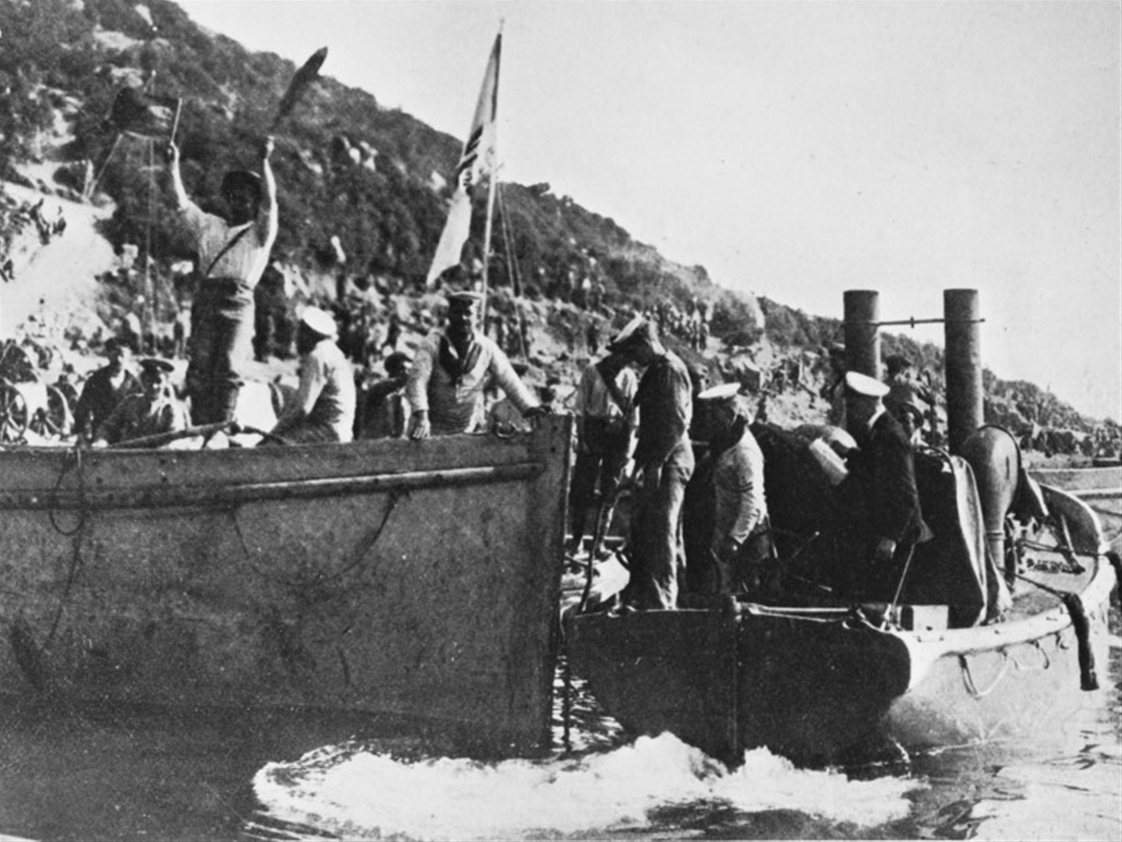 CARETTA returned to serve as an officer's launch at her home port. After the War, the Navy tried to fit her with several internal combustion engines, but all the results were unsatisfactory.
In 1929 she was sold to a marine biologist who lived in Putney, London. He commissioned Gibbs & Sons of Teddington, to convert her into a private motor yacht. She was fitted with two Thorneycroft DB2 handy billy engines christened 'Samson' and 'Delilah'. These proved much more satisfactory and are still fitted in CARETTA to this day.
During the years up to 1939 she was sailed around the Thames, Channel and North Sea but her new owner. During the Second World War she was in service and moored at Putney. It is believed she was seized by the admiralty for use in Operation Dynamo and her masts were removed prior to departure. Nothing is known about her role in the Operation, but after it was over she was collected form Ramsgate and her port engine, 'Delilah', was found to be seized and she was described as being 'in a rough condition'. It is believed she is shown in the photograph being towed down the Thames after being requisitioned (fourth vessel from the bottom on the right).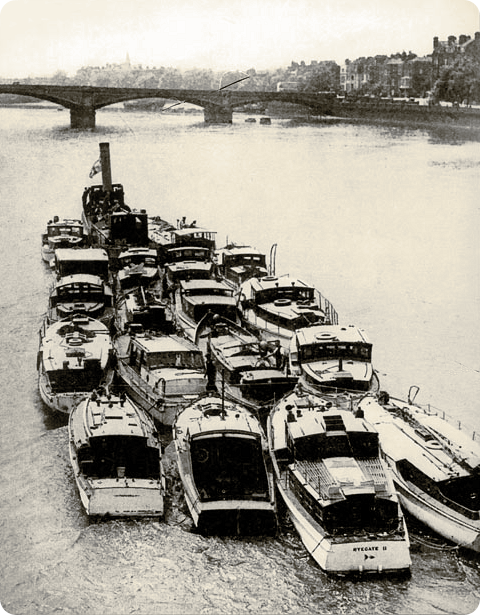 Due to her damaged engine and lack of available spares, CARETTA was taken out of commission for the rest of the War.
In 1969 she was sold to her second owner and then again in 2002, cruising for many years on the River Blackwater.
Under new ownership in 2017, she has undergone a full certified restoration and is now a float.
For more information and the full article visit https://www.nationalhistoricships.org.uk/register/2238/caretta
Gallery
For a brochure, further information, quotes or additional images  Tel: +44 (0) 1522 690444
Contact:
Terry Woodcock – Proprietor, Chief Auctioneer and Valuer of Unique Auctions, Lincoln
Darryl Kirk, Head of Marketing and Research 
Unique Auctions.  Unique Auctions, Head Office, Valuation Centre and Auction Rooms, Vincent Court, Teal Park, Lincoln, LN6 3AD, UK
About Unique Auctions
Unique Auction House, Lincoln, UK, established in 1968 is one of Lincolnshire's premier auctioneers and auction houses with a world-wide audience. Between 4-6 auctions are held monthly including range of specialist auctions throughout the year. They also sell online through several auction platforms allowing us to reach buyers not only in the UK, but Europe, North America, Russia, Eastern Europe; Australia and increasingly China.