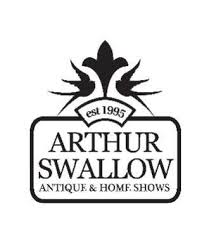 The world famous Lincolnshire Antiques & Home Show is Arthur Swallow Fairs' flagship event. Starting from humble beginnings back in 1995, the show has grown in size and popularity over the years to become one of largest International Antiques and Home events in Europe.
With thousands of stalls and exhibitors from all over Europe, the diversity of stock on offer is second to none. Imagine your favourite vintage store, those secret off the beaten track furniture shops, the flea markets and bric-a-brac shops of your dreams all rolled into one!
Where else would you find such a diverse collection of dozens of fine antiques, furniture and jewellery alongside an array of garden furniture and statuary, stained glass windows and vintage furs and linens?
Visit http://www.asfairs.com/lincolnshire-antiques-home-show/ to view future dates, ticket information, stall holder information etc.
Forthcoming dates for the Lincolnshire Antiques & Home Show
August 12th & 13th
October 7th & 8th
Dec 2nd & 3rd