The 2021 New Years Day and New Years Auction at Unique Auctions 1st, 2nd & 3rd January 2021 9am (over 3 days)
Over 2000 lots Antiques, Collectables, Gold, Silver, Jewellery & Fine Art
Due to large amount of quality estates our New Years auction is now over 3 days.
Lot 1-1000 Jan 1st, Lot 1001-2000 Jan 2nd, Lot 2000+ Jan 3rd
Auctions start at 9am each day.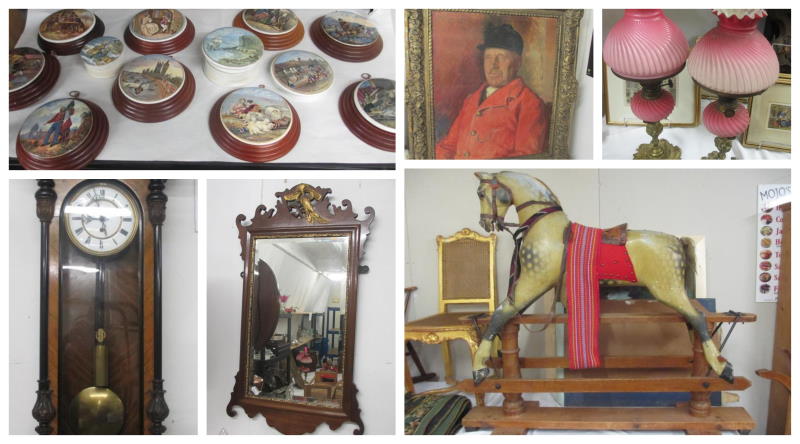 Click for text catalogue
Click to view Catalogues and bid through the Unique Auctions Live Bidding Site
using the-saleroom technology (3.95% rather than 4.95% on the-saleroom)
Click to view Catalogues and  bid through the-saleroom (online commission 4.95%)
Click to bid through EasyLiveAuction (flat fee or commission)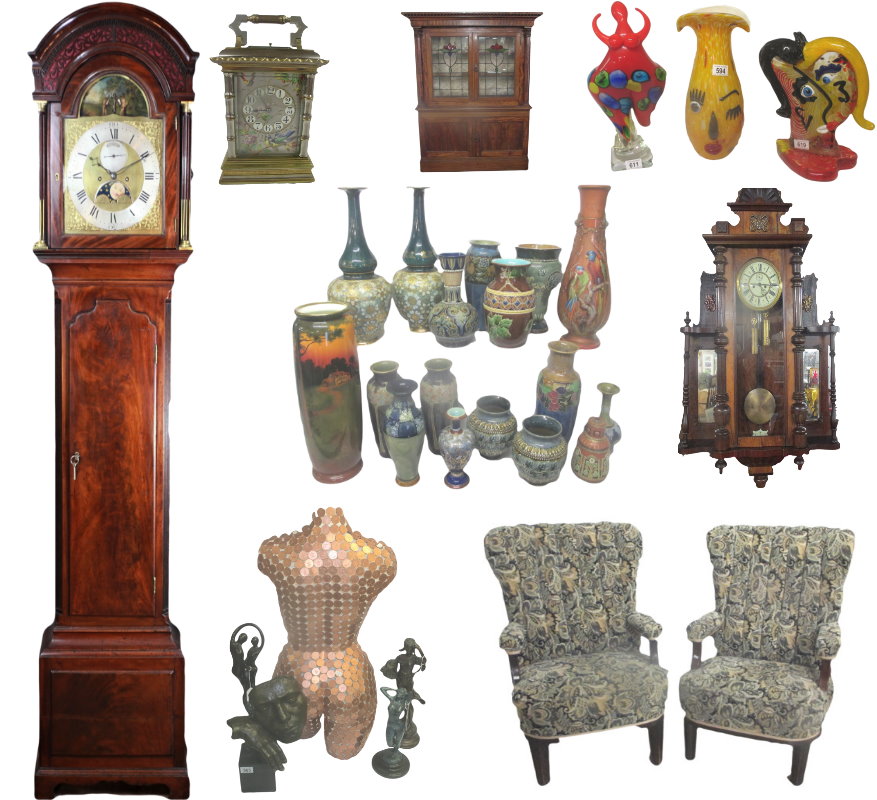 Over 2000 lots of Antiques, Furniture, Fine Art and Collectables. Lots include 100+ lots of jewellery; a Rare Dumas Paris 19th Century Limoges Panel Carriage Clock and many other clocks; many Grandfather clocks including Adam & Eve automation; Original Orient Express Pullman chairs; large quantity of Gold including Soveregns, Half Sovereigns, chains etc; Silver including Chocolate box; many lots of Jewellery; collection of taxidermy, horns and skins; collection of model ships; Victoriana; collection of Pot Lids; many antique and vintage toys including Rocking Horses, vintage soft toys, and tinplate; a good collection of Sports Memorabilia including signed Muhammed Ali and The Beatles print, signed boxing gloves including Frank Bruno, Mike Tyson, Sugar Ray Leonard; Glass and crystal collections including Ditchfield and Whitefriars Glass; many Enamel, Vintage and Metal signs including Yorkshire Observer etc; a collection of old truncheons; fine art and prints including hunting portrait, a collection of Beryl Cook signed prints, and Lincolnshire artists; Teddy bears and dolls including early Sindy; large quantity of die-cast; Garden statues and architectural salvage; many sculptures, bronzes and figurines; Oriental curios and pottery; Picasso inspired glass items; Musical instruments including violins; Vienna and other wall clocks; many lots of postcards, photographs and rare negatives including rare Concorde altitude tests; many oil lamps; microscopes; Militaria including rifles, swordsticks, swords, bayonets; large quantity of furniture including deep button leather chairs, desks, chest of drawers, cabinets; large collections of die-cast and model aeroplanes; Swarovski, Lladro and Moorcroft; large collection of 19th and early 20th century pottery; stamps and postcards; etc.