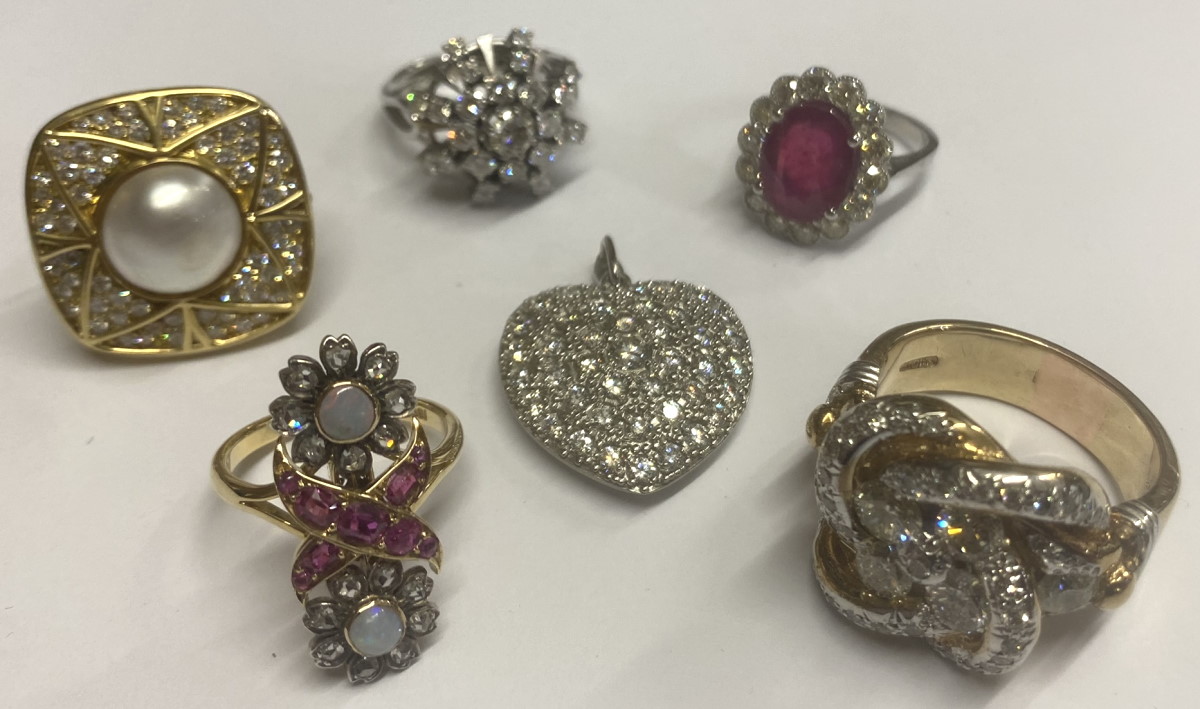 Unique Auctions 13th Annual New Years Sale on January 1st and 2nd 2022 includes an excellent selection of jewellery including diamonds, rubies, sapphires and opals.
Lots include:
A gents diamond cluster design ring, total diamond weight 3.25 carats, set in gold mount, total gold weight 26.5 grams, size 3.
A 4.5 carat diamond and platinum heart pendant, 18.2 grams.
A 6.5 carat oval ruby platinum and diamond ring, size N half, 8 grams.
A lovely Edwardian rose cut diamond, pink sapphire and opal ring set in 18ct gold. size M, 6.1 grams
A diamond plaque ring, centre pearl with 1.20 carats of diamonds on the surround in 18ct gold, size M, 13 grams.
A diamond cluster ring, approximately 1.75 carats total in a starburst design, 14ct white gold set, size N, 7.6 grams.
Click to view Catalogues and  bid through the-saleroom
(online commission 4.95% + Unique Auctions Commission of 22%)
Click to bid through EasyLiveAuction
(flat fee £3 or commission 3% + Unique Auctions Commission of 22%)
About Unique Auctions
Unique Auctions are one of Lincolnshire's leading Auction Houses offering a range of regular Antique & Collectors sales. Unique Auctions handle every aspect of probate, house, agricultural, commercial and industrial clearances. For further information call UK +44 (0) 1522 690444 or visit http://www.unique-auctions.com
We are now accepting Jewellery, Gold and Rings etc for all future auctions. We also value Jewellery, Gold and Rings etc.
Please follow and like us: