House Clearance Woodhall Spa, Lincolnshire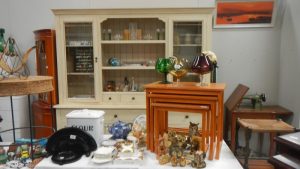 We specialise in Probate, Deceased Estates, Valuations, Downsizing and House Clearances in Woodhall Spa, and the Woodhall Spa surrounding area and villages. We also carry our Farm Clearances and Farm Auctions. For more information, a FREE Call Out and Valuation call 01522 690444
Why use the Unique Auctions Complete House Clearance Service?
1. We offer a part and complete service, clearing the entire premises of goods, chattels, antiques and collectables etc.
2. We leave the the property clean and tidy.
3. Items not suitable for Auction will be recycled
4. All saleable items are entered into the next available Auction.
5. IMPORTANT: By using Unique Auctions we maximise the value of the estate returning all proceeds less expenses. We are experts in finding items that are discarded by other house clearance companies.
Before you decide on which company to use please call 01522 690444 for a FREE Call Out and Quotation.
We act on behalf of solicitors and banks as well as private and trade clients and will call anywhere in Woodhall Spa, Kirkstead, Kirkby on Bain, Stixwold, Roughton Moor, Coningsby, Tattershall Castle, Sots Hole etc and surrounding areas. In the past we have discovered large collections of militaria, RAF related items, an excellent and complete collection of early Eagle comics and Kinema in the Woods related items.
If you are a solicitor, estate agent, bank or  individual and need a trusted local agent for your house clearance, probate or deceased estate please contact us or visit us at our showroom.
tags: house clearance Woodhall Spa, Woodhall Spa house clearance Lincolnshire, estate clearance Woodhall Spa, Woodhall Spa estate clearance Lincolnshire, auctions in Woodhall Spa, auctioneers in Woodhall Spa
Woodhall Spa related links
Woodhall Spa Wikipedia page
Woodhall Spa Community web site
Visit Lincolnshire Woodhall Spa information
The Kinema in the Woods