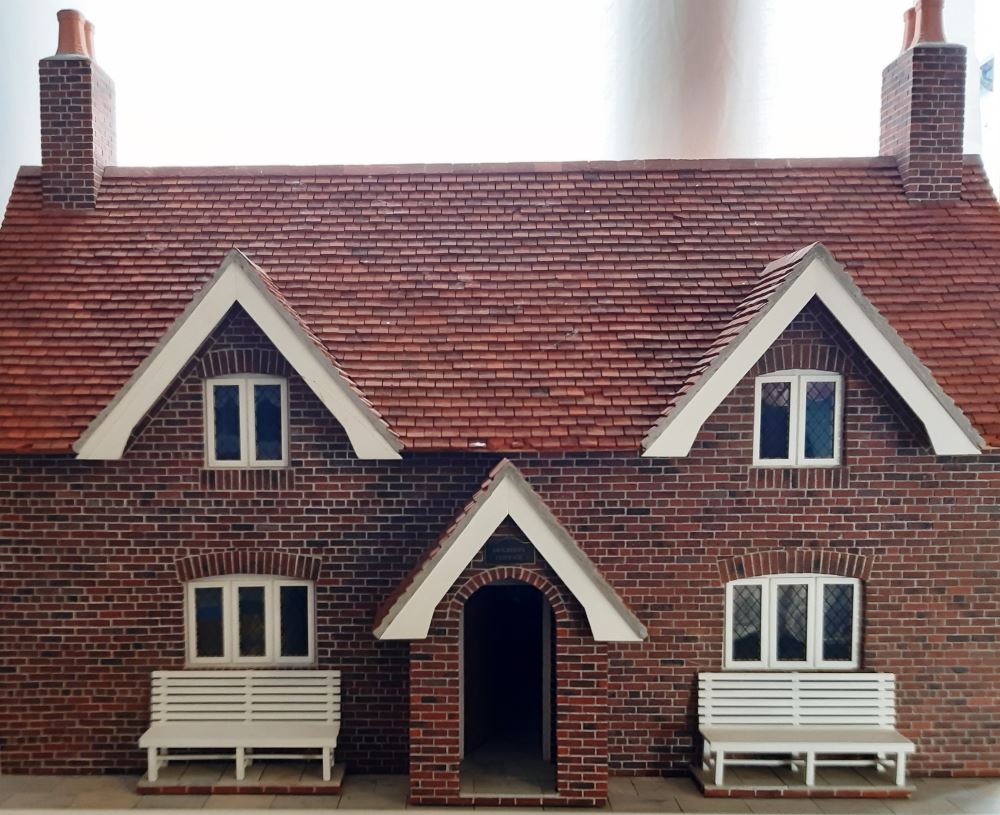 Coming to Auction – 'Harriet's Country Cottage'is a model house designed by Joseph J Hill. It is a 1/12 (48th) scale model exquisite in detail and of a vernacular design 1750. The height of the house is 28", and is constructed with brick walls in an 'English Country Garden brick pattern. It has a canopy roof system and roof tiles, and stands and it stands on a base drawer unit.
The  front of the houses opens to reveal the interior. The rooms feature an oak fitted kitchen, a parlour and bedrooms. Features include real marlstone flags, with all the beams, the staircase, fireplaces, boards, rafters, and hand-made tongue and groove doors, and door frames all designed and produced in real English Oak. Other features include four fireplaces, wall lights, porch lights and lamps, and is fitted with a transformer, and has a mains circuit and individual sub-circuits (testing required).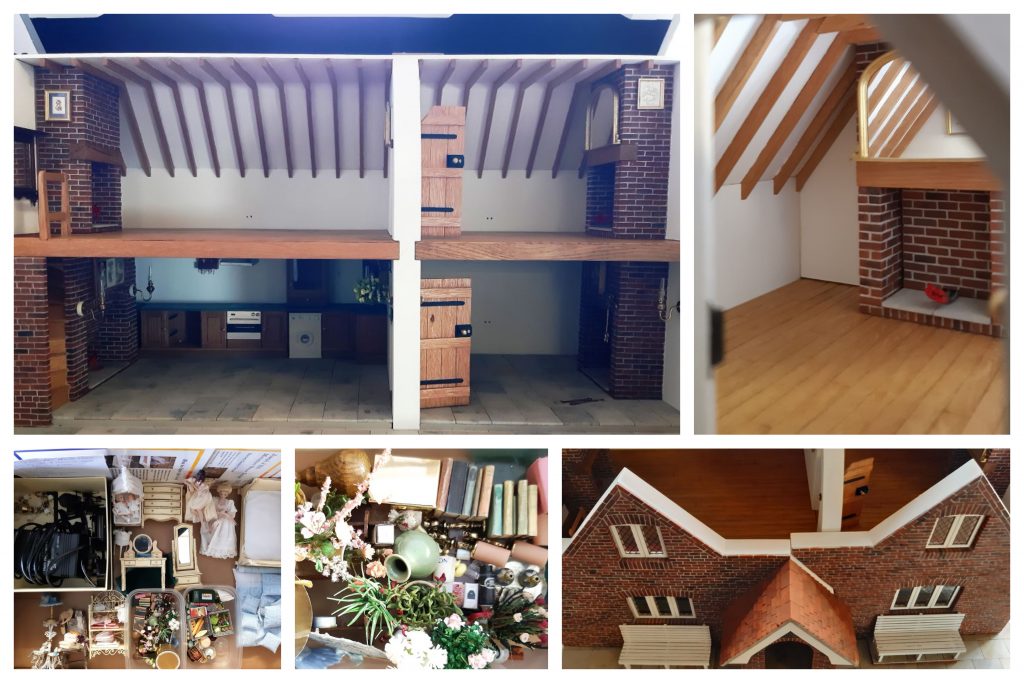 The house includes a collection of furniture, and features a wooden bed and bedding; four drawer chest; mirror unit; a rocking chair; a baby crib and babycare table; four rugs and more. There are various kitchen items including a microwave; scales; cakes; tea towels, roast food pots and plates, which are all exquisite in their accuracy. The occupants of the house include two adult dolls and two baby dolls. Above all, the attention to detail in design and construction is excellent. This is a real collector's item that will appeal to miniaturists, and dolls house collectors.