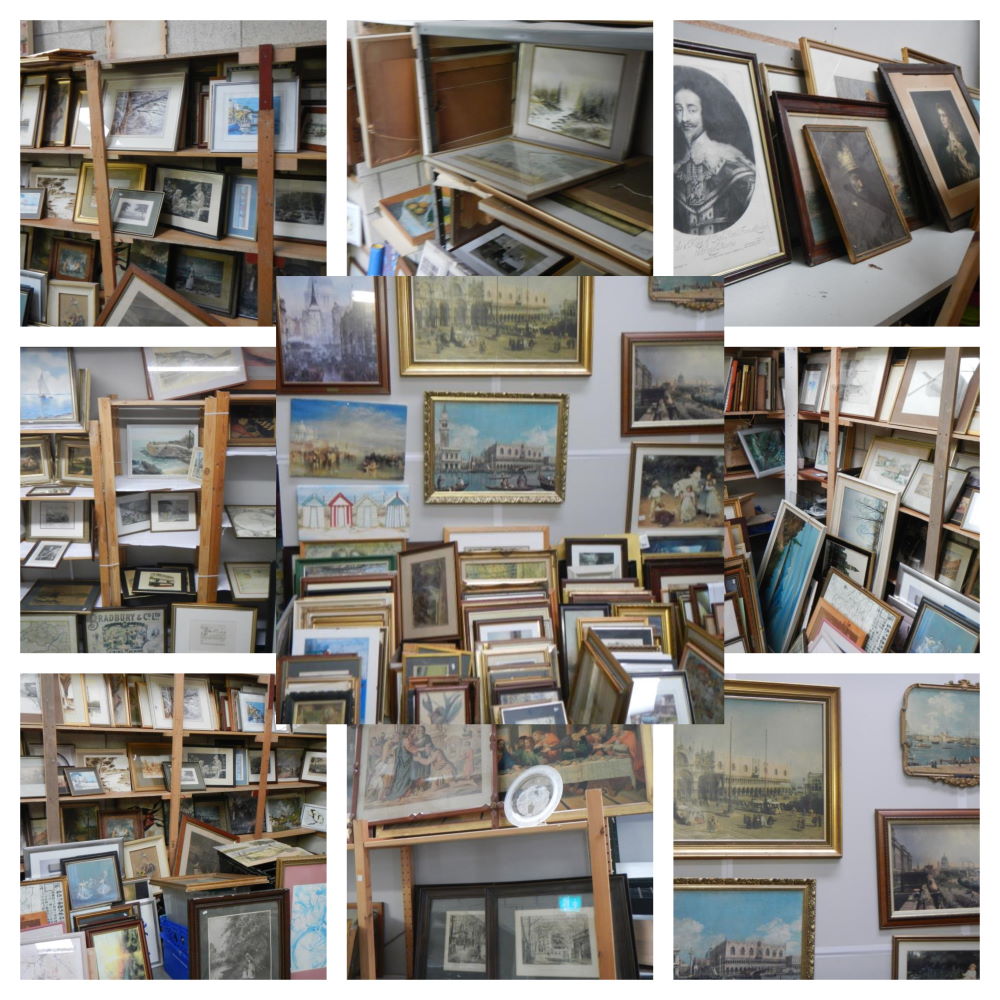 A large collection of paintings, prints, etchings, drawings and art will be offered at Unique Auctions three day auction on the 24th, 25th and 26th March.
The majority of artworks at the sale are from the closure of a small art gallery.
Click to view Catalogues and  bid through the-saleroom
(online commission 4.95% + Unique Auctions Commission of 22%)
Click to bid through EasyLiveAuction
(flat fee £3 or commission 3% + Unique Auctions Commission of 22%)
More images of the collection, many being sold in large lots
Viewing recommended.
About Unique Auctions
Unique Auctions are one of Lincolnshire's leading Auction Houses offering a range of regular Antique & Collectors sales. Unique Auctions handle every aspect of probate, house, agricultural, commercial and industrial clearances. For further information call UK +44 (0) 1522 690444 or visit http://www.unique-auctions.com
We are now accepting Art collections etc for all future auctions. We also value Art collections etc.