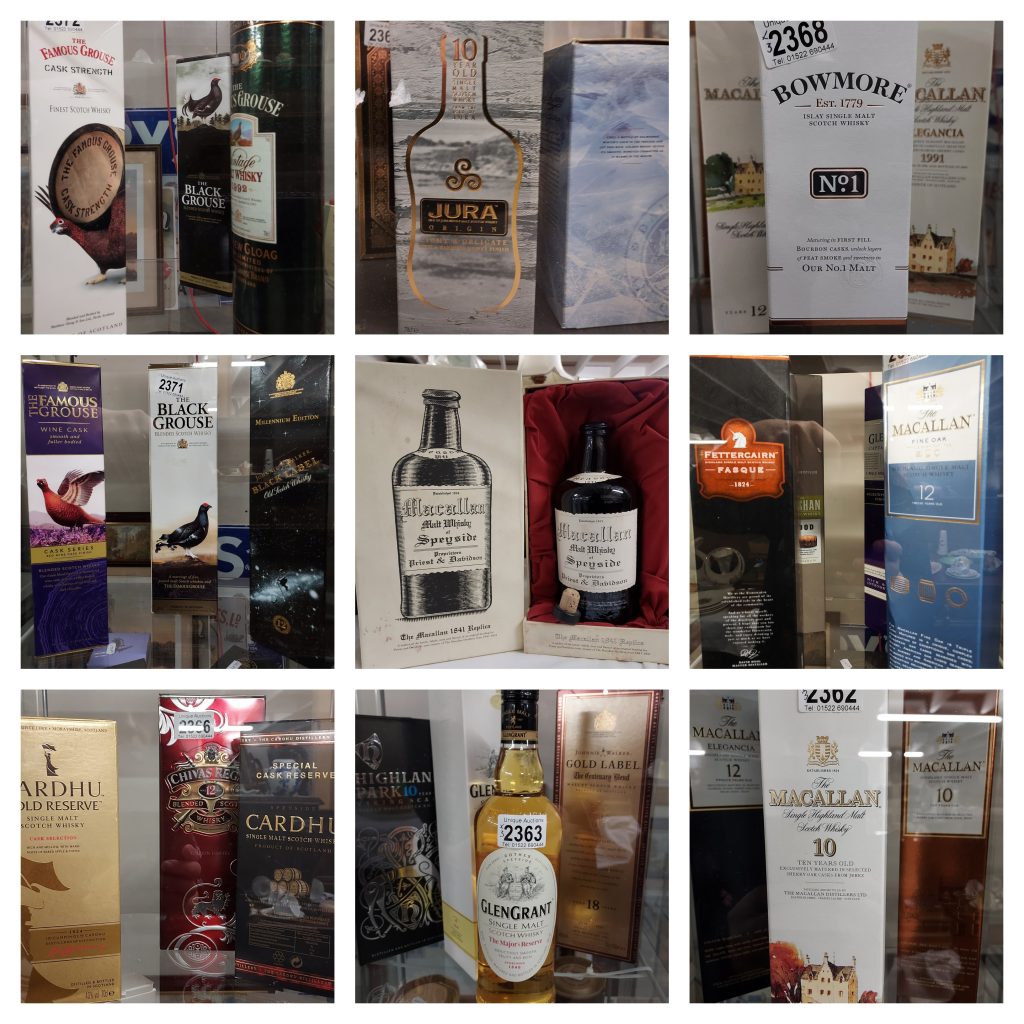 Highlights of Unique Auction House – July Auction included various collections of whisky attracting tremendous bidding and achieving excellent hammer results. As stated in the Knight Frank Wealth Report ( https://whiskyinvestor.club/?channel=google&adgroup=whisky), which is well worth reading:
'whisky has been named as the top performing collectable investment of the decade with a rise of 586% in ten years and with the Scotch Whisky market worth over £4.9 billion annually, Scottish whisky is now in huge global demand'.
This was evident in Unique Auctions, Lincoln July Auction with:
Five boxed bottles of Scotch whisky – Macallan; 25 year Macallan; 18 year Johnnie Walker and Blue Label achieving a hammer price of £1,300; One collection of three bottles of whisky (Two x Macallan Single Highland Malt Scotch Whisky and 1 Bowmore Islay single) achieved an exceptionally strong hammer price of £950;  plus an 1842 Macallan Malt Whisky of Speyside replica bottle of whisky sold for £380.
We are now accepting further consignments for all future Antique, Collectors and General Auctions, including consignments of fine and collectable wines, plus whisky, cognac, port and other liqueurs, and big name brands. For further information, please Tel: 01522690444 or email: [email protected]
To view our website:https://www.unique-auctions.com
Guidelines for Buying / Selling  –  https://www.unique-auctions.com/buying-selling/