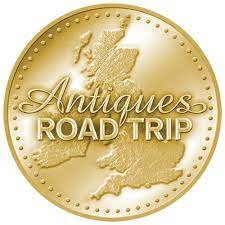 Unique Auctions are delighted once again to welcome the Antiques Road Trip to our Lincoln Auction Rooms
to record four episodes of the extremely popular series.
Three of these episodes are Celebrity Antiques Road Trip editions.
Sadly, they will be only be filming the sale of the items so the celebrities and experts will be watching
the sale from a different location.
The celebrities involved are: Rachel Riley from Countdown, her dancer partner from Strictly Pavel "Pasha" Kovalev;
BBC journalists Rita Chakrabati and Clive Myrie (now Mastermind presenter), and comedian Lucy Porter and
Jenny Ryan "The Vixen" from The Chase.
The 40 lots of antiques and collectables will be sold at our General Auction on Friday 23rd July.
This forms part of a three day Antiques, Collectors and General auction from 23rd to 25th July.
Vieiwing of the items is Thursday 22nd July until 5pm.
The episodes will be screened later in the year.
Visit www.unique-auctions.com or call 01522 690444 for more details.