Unique Auctions are delighted to announce a special addition to its New Year's Day auction on the 1st January 2024: a collection of personal porcelain belonging to Lord Robert Baden-Powell, the esteemed founder of the Boy Scouts movement. This exceptional collection, with full provenance by Royal Worcester, features the distinguished Baden-Powell family crest and the iconic motto, "Ar Nyd Yw Pwyll Pyd Yw" ("Where there is patience, there is peace").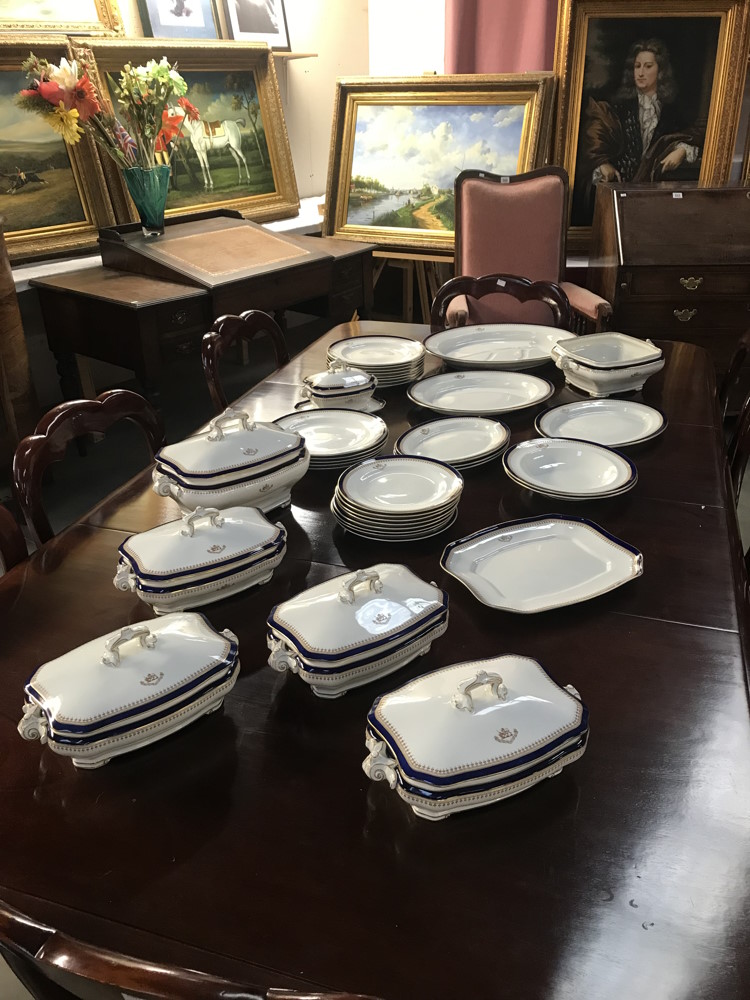 This exclusive offering consists of approximately 31 pieces of Royal Worcester Vitreous china, including dinner plates, salad plates, dishes, meat platters, and soup bowls. Each item in the collection is not only a piece of high-quality craftsmanship but also a fragment of history, reflecting the life and legacy of one of the most influential figures of the 20th century.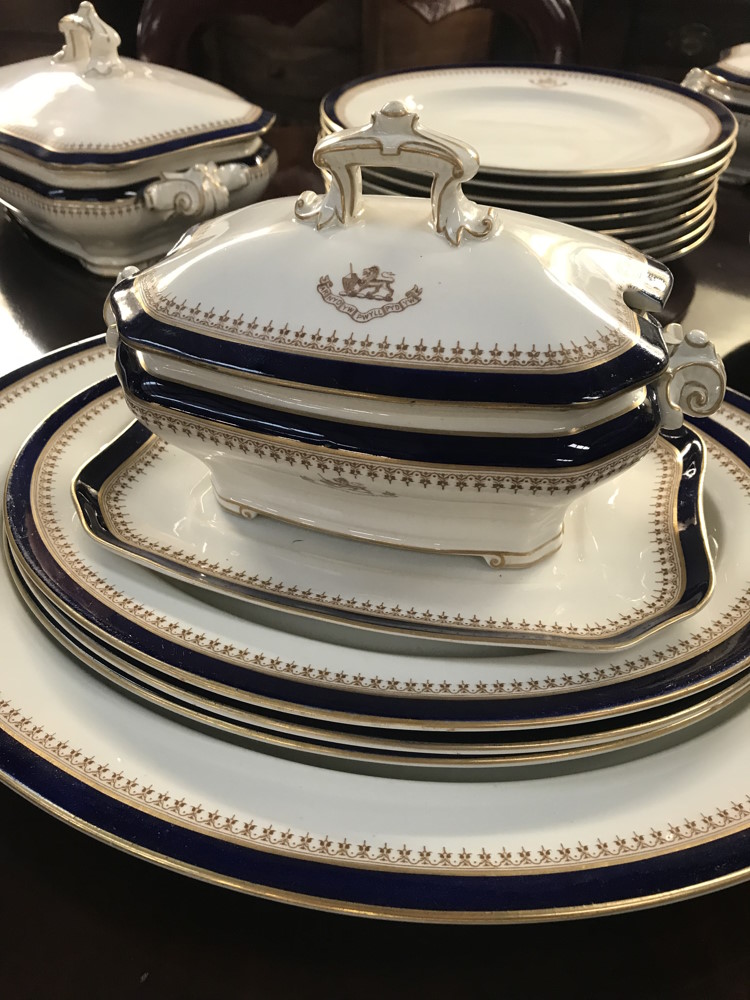 Lord Baden-Powell, born on February 22, 1857, left an indelible mark on society through the establishment of the Boy Scouts, a movement that promoted outdoor activities, self-reliance, and moral values among the youth. His military career, highlighted by his heroic defense of Mafeking during the Second Boer War, and his subsequent role as a social reformer and educator, have cemented his status as a national hero and global icon.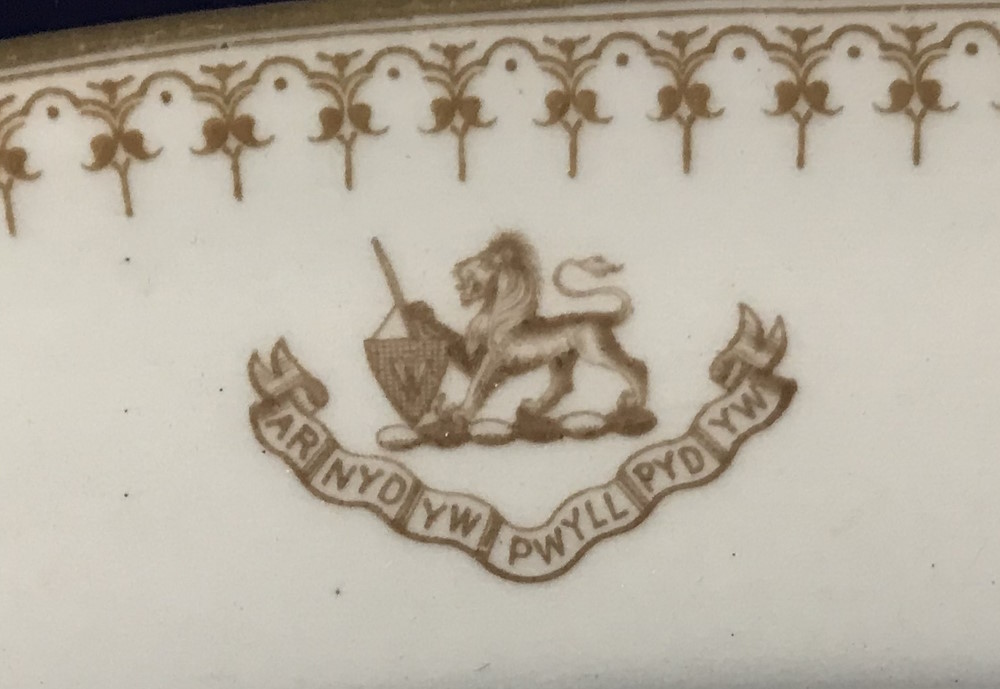 The auction of this personal collection provides a rare opportunity for collectors and enthusiasts alike to own a piece of the remarkable legacy of Lord Baden-Powell. Each piece, bearing the Baden-Powell crest, is a symbol of his enduring values of patience, peace, and resilience – principles that he championed and that continue to inspire millions around the world.
We invite collectors, historians, and scouting enthusiasts to join us in celebrating Lord Baden-Powell's extraordinary life and contributions at our New Year's Day auction. This event not only honours his memory but also serves as a reminder of the impact one individual can have on the world.
For more information, or to register for online bidding, please email or call 01522 690444.
"Ar Nyd Yw Pwyll Pyd Yw" – "Ar Nyd Yw Pwyll Pyd Yw" is a Welsh phrase that served as the family motto of Lord Baden-Powell, the founder of the Boy Scouts. This motto holds significant meaning and reflects key aspects of Baden-Powell's life philosophy, which he instilled in the scouting movement. The phrase translates to "Where there is patience, there is peace" or "He who has patience has peace." This saying emphasizes the virtue of patience, suggesting that peace and tranquility are the rewards of being patient. The motto encapsulates a fundamental principle of calm perseverance and resilience in the face of challenges.
For Baden-Powell, whose life was characterized by numerous challenges, both in his military career and in founding the Scout movement, this motto likely served as a guiding principle. His experiences in various parts of the British Empire, including Africa and India, required not just strategic and leadership skills but also a considerable degree of patience and endurance. This ability to remain patient and composed under pressure was a key aspect of his leadership style and something he aimed to impart to the youth through scouting.
In the context of the Boy Scouts, this motto takes on a broader meaning. Scouting activities often involve challenging outdoor adventures, requiring both physical and mental endurance. The emphasis on patience in the motto aligns well with the scouting values of perseverance, problem-solving, and self-reliance. It teaches young scouts the importance of remaining calm and patient, especially in situations that are challenging or require sustained effort.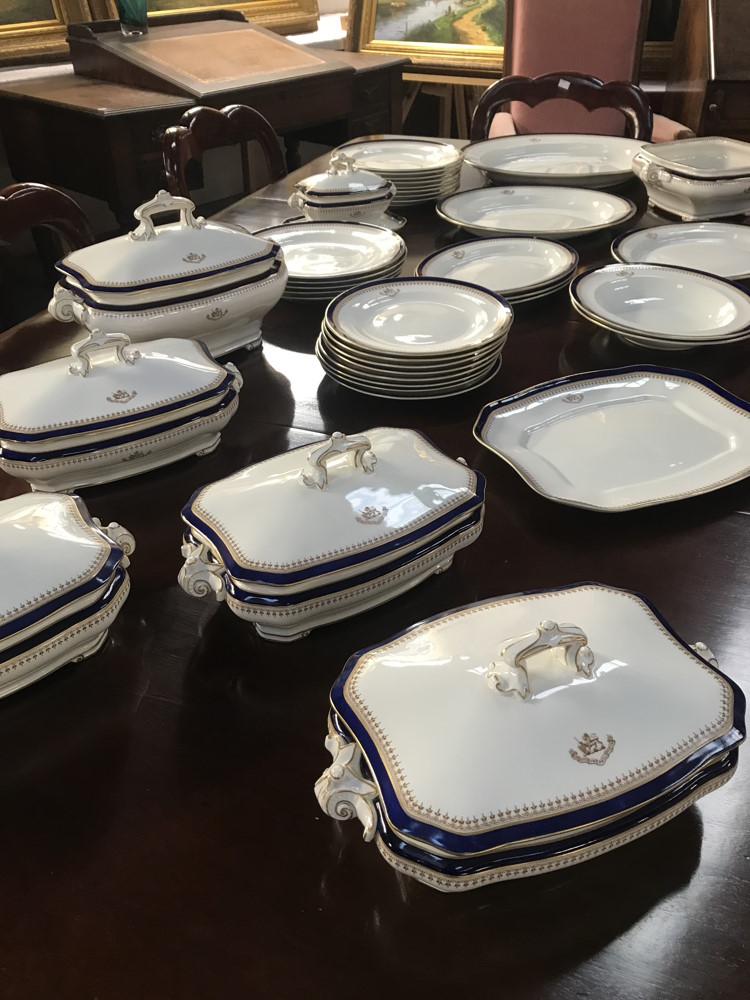 About Unique Auctions: With years of experience in curating and presenting rare and unique items, Unique Auctions stands as one of the premier auction houses for exceptional collections. Committed to authenticity and excellence, the auction house continually draws collectors, historians, and enthusiasts from around the globe.
Please follow and like us: