Three day Antiques & Collectors Auction
March 26th, 27th & 28th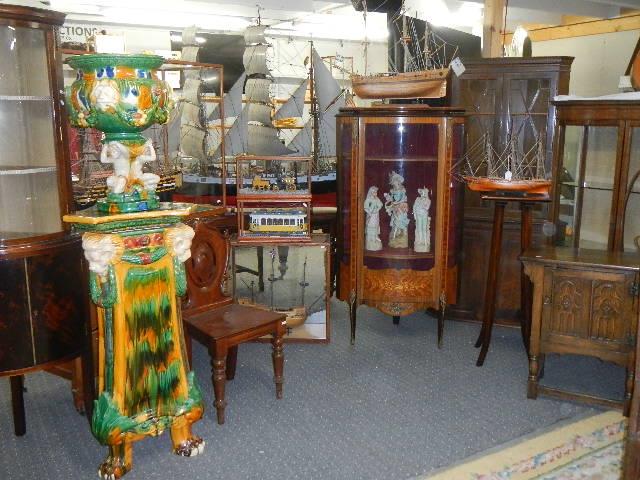 Lot 1-1000 March 26th, Lot 1001-2000 March 27th, Lot 2000+ March 28th
Auctions start at 9am each day.
As there will be no viewing for auctions until government legislation permits, please ensure
before bidding that you are satisfied with the condition of the lots you are bidding on.
We are available to provide written condition reports on all lots as required.
Anyone bidding has agreed to our Terms & Conditions and when bidding has satisfied themselves
to the condition of the items. Unique Auctions will not take any responsibility unless a condition report has been provided.
Click to view Catalogues and bid through the
Unique Auctions Live Bidding Site using the-saleroom technology 
Click to view Catalogues and  bid through the-saleroom (online commission 4.95%)
Click to bid through EasyLiveAuction (flat fee or commission)
Over 1,500 lots of Antiques, Furniture, Fine Art and Collectables. Items to include: Antique Furniture; Bronzes; Victorian Music items including a very rare The Marvel Penny in the Slot polyphon playing 26 inch disc with accompanying triangle and drums; Edison Bell phonograph; early 19th violin and other musical instruments; a large early 5ft galleon plus 6 other ships; a horse drawn 2 wheel trap in good order; a selection of The Beatles records, posters etc; old cameras; old film projectors; selection of Dinky and other cars; early Victorian revolving gilded book rack; selection of Lorna Bailey pottery and cats; Royal Crown Derby, Victorian bisque figures; over 60 albums of old postcards; over 30 good lots of cigarette cards; large collection of old stamps and stamp albums; large collection of gold, silver and costume jewellery; a rare and early 20th Stanley theodolite; writing boxes; jewellery boxes; Victorian mahogany display cabinet; advertising display cabinets; old mantel clocks to include brass and marble; Victorian mahogany Chest of Drawers; grandfather clocks; large collection of paintings and watercolours; Victorian prints and other prints; selection of Del Prado cavalry and soldiers; table hand wind Victorian symphonium with discs; collection of Victorian and later bisque dolls; puppets including The Devil and Mr Punch; a selection of old 1950s slide projectors and slides etc; collection of old samplers dating from 1850s; Ephemera; collection of silver and silver plate; collection of china to include Quimper, Doulton, Moorcroft and china tea sets; Victorian furniture to include sets of chairs, chiffoniers, dressers, pot stands, nest of tables, chest of drawers, bureaus and bureau book cases, desk, mahogany wind out tables with 4 and 6 chairs; selection of good old magic lantern slides; rare set of tall Carlton Ware Golly band; selection of Masons china; Victorian 3 bottle tantalus; many Masonic items; selection of bevelled mirrors; pine furniture to include bedside tables, chairs, tables, wardrobes etc.
General sale to comprise of beds, white goods, corner units, 3 piece suites, dressing tables, carpets and rugs.