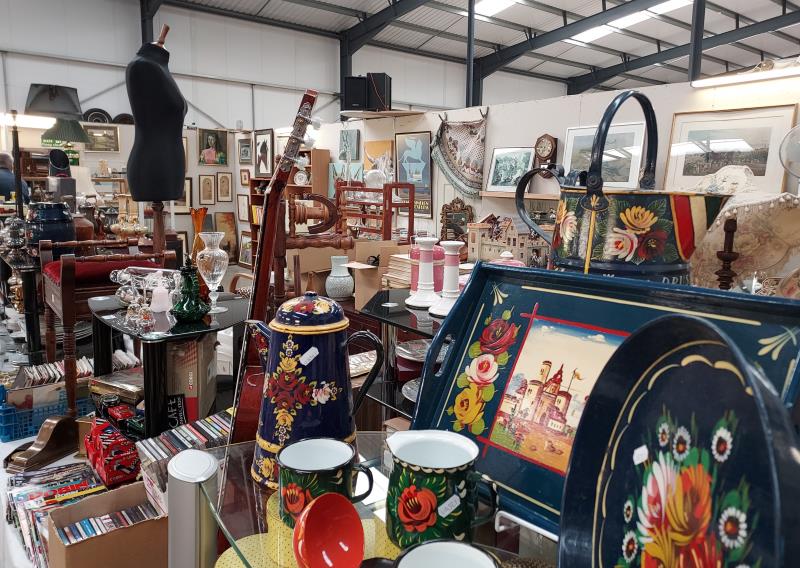 Saturday 25th Antiques, Collectables and General starting at 9:00am
There are many interesting Lots in Unique Auctions Antiques, Collectables and general Auction – Saturday 25th.
Click to view Catalogues and  bid through the-saleroom (online commission 4.95%)
Click to bid through EasyLiveAuction (flat fee £3 or commission 3%)
Lots include: A large selection of Costume jewellery; Silver plate; Ceramics and China (Beswick, Coalport, Moorcroft, Brischamware, Royal Doulton, Royal Worcester, Wedgewood, plus a large selection off Indian Tree China etc); Clocks and watches, plus clock movements and clock parts for spares and repairs; Coins and medals; Books, periodicals, a quantity of old Illustrated London News, plus Comics, (Including Eagle, Victor, Marvel Hulk, Tiger, Cor!!, Buster, Star Wars Weekly etc); Cameras and associated equipment including boxed Fugi film X-S1, Panasonic Lumix, JVC video camera, tripods & holdalls etc); Artwork (Oils, watercolours and prints); Musical instruments including a drum kit, a marching drum, Tom-Tom drums, a double base on stand, guitars, record collections plus more; Stamp collections; Sewing and Knitting machines; fabrics and haberdashery including buttons and yarns; Vintage toys including Corgi Classics, a large Georgian style dolls house; Ephemera – collections of vintage postcards, plus much more.
Auction Viewing
Viewing is by appointment and queueing system on Thursday 23rd September 9am-4pm. Please email [email protected] or call 01522 690444 to book a slot.
You can just turn up to view but we are still limited to the total number of people allowed in the building at any one time.