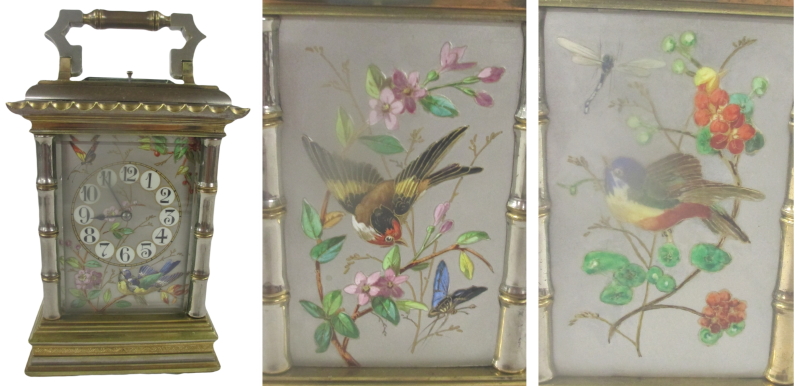 Among many fine clocks at Unique Auctions 11th Annual New Years auction on January 1st and 2nd 2021 are several carriage clocks including a rare and impressive 19th century Dumas Paris striking carriage clock featuring hand painted Limoges panels of birds and insects. The clock has A D stamp inside case and V and D in oval of back plate movement.
The sale also includes a number of other fine carriage clocks, wall clocks and mantel clocks.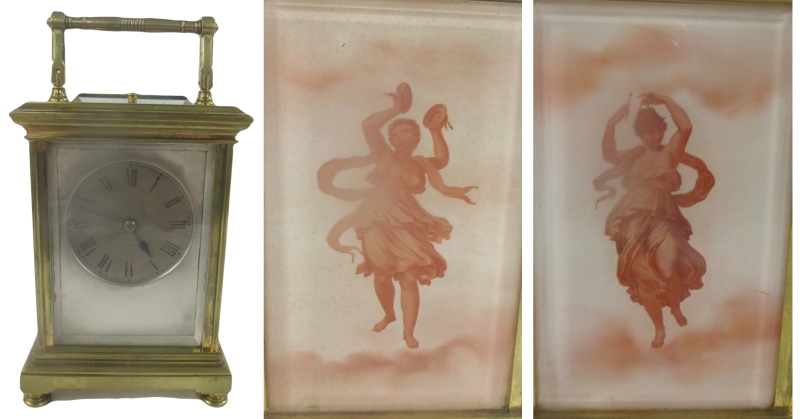 The auction takes place on January 1st and 2nd 2021 starting at 9am. Viewing is on 31st December 10am-4pm and from 7am on the 1st January (please note viewing is to be confirmed).
About Unique Auctions
Unique Auctions are one of Lincolnshire's leading Auction Houses offering a range of regular Antique & Collectors sales. Unique Auctions handle every aspect of probate, house, agricultural, commercial and industrial clearances. For further information call UK +44 (0) 1522 690444 or visit http://www.unique-auctions.com
We are now accepting carriage clocks etc for all future auctions. We also value carriage clocks etc.