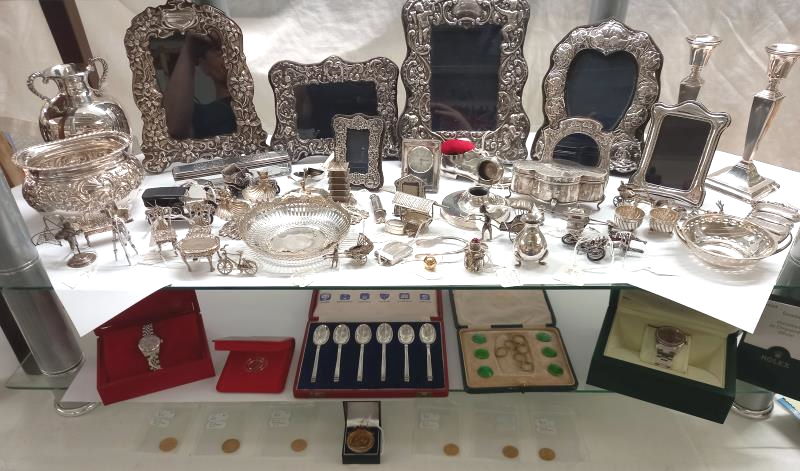 An excellent collection of silver and a gold items will be of interest to collectors at two day July Antiques & Collectors auction.
The single owner collection includes two Rolex watches. The auction also includes a number of other collections of gold and jewellery .
The collection includes Sovereigns, Half Sovereigns, Krugerrands, Gold jewellery, one-off Silver cars, many silver frames, silver bowls, and many fine silver items objets de vertu.
The auction takes place on July 23 and 24 starting at 9 am.

About Unique Auctions
Unique Auctions are one of Lincolnshire's leading Auction Houses offering a range of regular Antique & Collectors sales. Unique Auctions handle every aspect of probate, house, agricultural, commercial and industrial clearances. For further information call UK +44 (0) 1522 690444 or visit http://www.unique-auctions.com
We are now accepting gold sovereigns and gold half sovereigns etc for all future auctions. We also value gold sovereigns and gold half sovereigns etc. We also provide probate valuations for all gold coin collections and other coin collections.