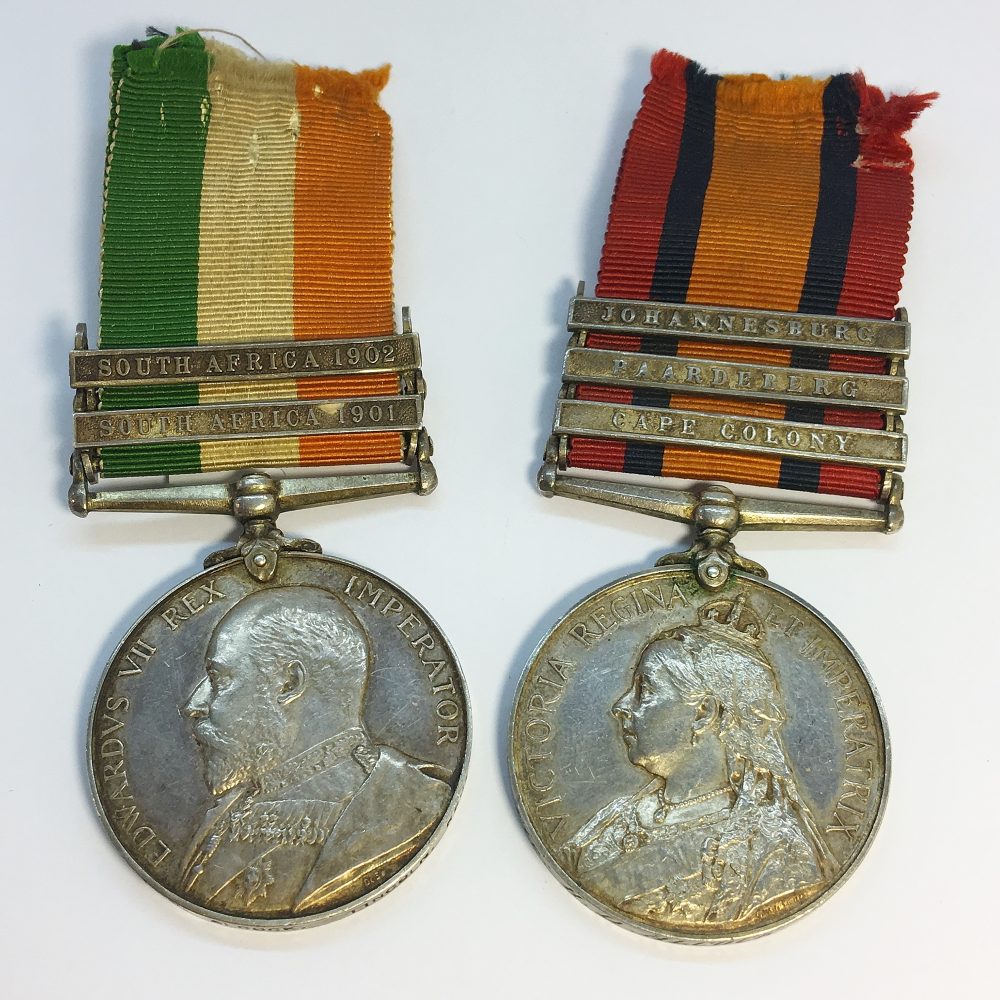 Lot 1122 – Two South Africa medals presented to Pte H Alcock of the 2nd Lincolnshire and later Lincolnshire Regiment will make a very interesting lot for medal collectors, and collectors of Lincolnshire Regiment. It is unusual to have one medal at auction and even rarer to find two.
The Victoria South Africa medal has three bars: Johannesburg, Paardeberg and Cape Colony.
It is inscribed to: 3949 Pte H D Alcock 2 / Linc Rgt
The Edward VII South Africa medal has two bars: South Africa 1901 and South Africa 1902.
It is inscribed to: 3949 Pte H Alcock Lincoln Regt
The auction takes place at Unique Auctions Antiques & Collectors auction on the 28th October.
About Unique Auctions
Unique Auctions are one of Lincolnshire's leading Auction Houses offering a range of regular Antique & Collectors sales. Unique Auctions handle every aspect of probate, house, agricultural, commercial and industrial clearances. For further information call UK +44 (0) 1522 690444 or visit http://www.unique-auctions.com
We are now accepting medals etc for all future auctions. We also value medals etc.
Unique Auctions, The Unique Auctions Building
Vincent Court, Turnstone Road, Teal Park, Lincoln, LN6 3AD
Items Always Accepted For All Future Sales. Complete House Clearances Handled Daily.
If you would like further information, please email us at
office@unique-auctions.com
or telephone our office on 01522 690444.