Antiques & General auction ONLINE only
Saturday 20th June 9am
Over 1,000 lots over 2 days.
Day 1 Saturday 20th Antiques & General. Day 2 Sunday 21st Antiques & Collectors.
from 14 estates from Boston, Lincoln, Gainsborough, Spalding, Newark, Hull
and many private vendors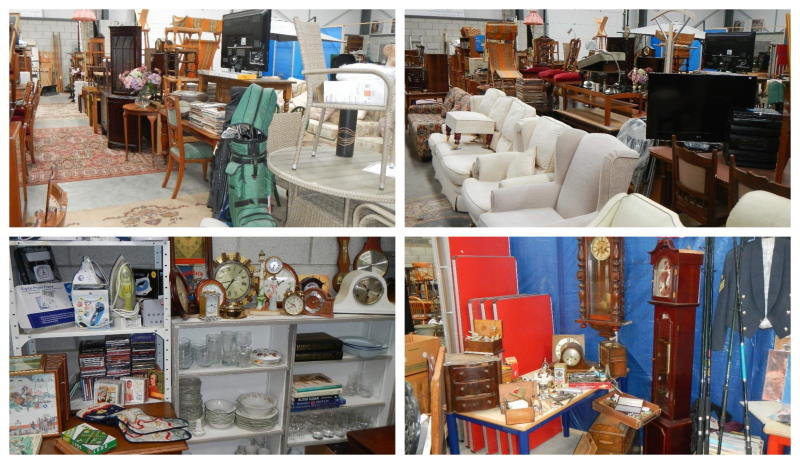 Lots include: large quantity of good clean white goods to include fridges, microwaves, washing machines, tumble dryers; tools and garden tools, garden tables and chairs, parasols, garden statues and stoneware, lawn mowers; push bikes; books; large quantity of paintings; furniture to include large selection of dining tables and chairs, bedroom furniture, beds and mattresses, dressing tables, wardrobes etc; disability aids to include walking aids, mobility scooters and electric chairs; many items of lighting and outside lighting; many items of pine furniture, linen trunks, chest of drawers, 3 piece suites; many items of wicker to include boxes, chairs etc; over 100 large lots of smalls, china, glassware, wooden items, brass and copper etc; over 2000 LP records; many clocks and mantel clocks; bookcases; many good bedsteads including pine and brass; many flats creen TVs; 10os of items of china, collectors items, figures, glassware etc; may dinner sets and plates; many lots sold by the shelf etc.
Click to view Catalogues and bid through the Unique Auctions Live Bidding Site
using the-saleroom technology (3.95% rather than 4.95% on the-saleroom)
Click to view Catalogues and  bid through the-saleroom (online commission 4.95%)
Click to bid through EasyLiveAuction (flat fee or commission)
There will be limited viewing for this auction.
We are able to store items until lock restrictions change,
post items and to arrange collection through a contactless system.
The collection also includes: Victoriana, dolls, silver, silver plate, clocks,
jewellery, toys, pottery & porcelain, glass & crystal, antique & period furniture etc.
Unique Auctions, The Unique Auctions Building
Vincent Court, Turnstone Road, Teal Park, Lincoln, LN6 3AD
Items Always Accepted For All Future Sales. Complete House Clearances Handled Daily.
If you would like further information, please email us at
office@unique-auctions.com
or telephone our office on 01522 690444.