An interesting collection of Air Ministry cameras and lenses will be the lots to keep your eye on in our upcoming auction.
This unique equipment will be of interest to collectors at Unique Auctions Three Day Antiques & Collectors auction on 23rd June 2019. The collection will be available to view on Thursday 20th June from 10am-4pm and on the mornings of the auction weekend.

We hope the lots in this collection will gain the same interest as the last similar items did in our Antiques & Collectors Auction back on the 25th November 2018. This was lot 1319: 2 aircraft reconnaissance camera lenses – 1. Dallmeter super-six anastigman F11.9 F=4 361175. 2. Air ministry 14A/780 F=8 F/2.9 267875. The auction room stood still as the bidding continued and finally stopped at an incredible £8,000.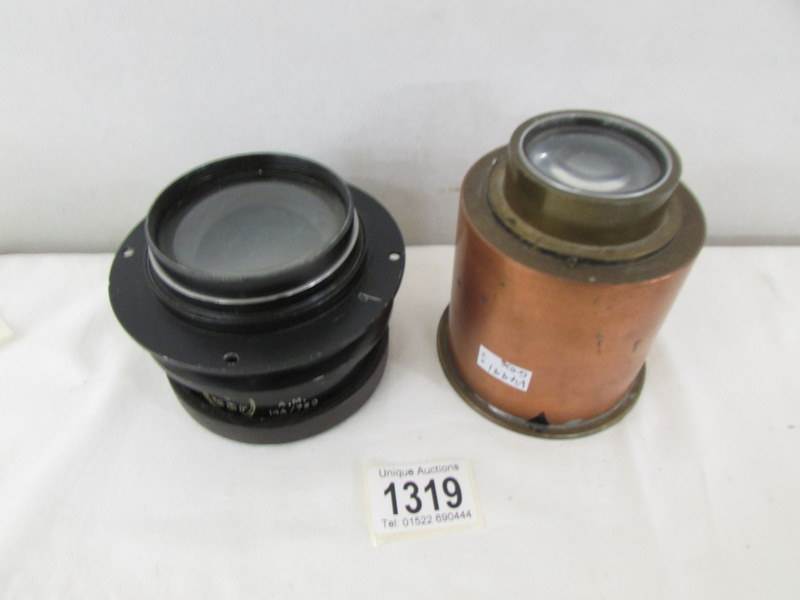 1 lot from this upcoming collection consists of a Spitfire surveillance camera with case, a 5″ type B Air Cone lens and other associated items.
Another lot from this collection consists of a collectiong of lenses including 2 14A/780 AM lens, 8″ focal lens – 165603 & 412865 – stamped Air Ministry, A 12″ F4 14A4271 with filter (stamped AM), a 5″ F4 VV187326 lens and a Carl Zeiss Jena No.261741  Triotar 1:45.5 f=15cm lens.
The final lot in this collection is a Ross London 24″ f/6-3 E.M.I lens No. 48827 in original box.
About Unique Auctions
Unique Auctions are one of Lincolnshire's leading Auction Houses offering a range of regular Antique & Collectors sales. Unique Auctions handle every aspect of probate, house, agricultural, commercial and industrial clearances. For further information call UK +44 (0) 1522 690444 or visit http://www.unique-auctions.com
We are now accepting Toby Jugs, Character Jugs, Doulton Jugs etc for all future auctions. We also value Toby Jugs, Character Jugs, Doulton Jugs etc.
Unique Auctions, The Unique Auctions Building
Vincent Court, Turnstone Road, Teal Park, Lincoln, LN6 3AD
Items Always Accepted For All Future Sales. Complete House Clearances Handled Daily.
If you would like further information, please email us at
office@unique-auctions.com
or telephone our office on 01522 690444.