Auctions in Grantham, Lincolnshire
Lincolnshire's Auctioneers of Distinction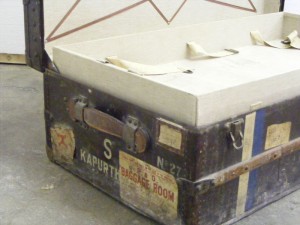 Unique Auctions provide Auction services for Private Individuals, Deceased Estates, Banks, Trusts and Solicitors in Grantham, the Grantham area and throughout Lincolnshire.
As part of our Auction services for we offer a full House Clearance and Estate Clearance service. We guarantee to clear the entire premises of goods, chattels, antiques and collectables etc and leave the the property clean and tidy. Items not suitable for Auction will be recycled and the remainder entered into the next available Auction.
We hold 4 to 5 auctions each month for Antiques and General goods, and for Antiques, Fine Art & Collectables. (click for our auction calendar). Our auctions regularly include antiques, period furniture, gold, silver, jewellery, stamps, coins, memorabilia, militaria, dolls, teddy bears and all manor of modern collectables.
FREE Valuations & Appraisals
A Personal & Confidential Auction Service for Selling Single Items, Collections to Complete Estates in Grantham and surrounding area
We offer FREE valuations daily from 9am – 4pm at our sale rooms. If you have larger items, antiques or collections please contact us for an initial consultation and advice.
We act on behalf of solicitors and banks as well as private and trade clients and will call anywhere in Grantham, Lincolnshire, and the East Midlands to view and value complete clearances or collections.
If you are a solicitor, estate agent, bank or  individual and need a trusted local agent for your house clearance, probate or deceased estate please contact us or visit us at our showroom.
tags: auctions in grantham, auctioneers in grantham, grantham auctioneers, grantham auctions, grantham antiques, antiques in grantham
Head Office, Valuation Centre and Main Auction Rooms
The Unique Auctions Building
Vincent Court
Turnstone Road
Teal Park
Lincoln
LN6 3UA
Tel:  01522 690444  or  01522 695820
Office open:    Mon – Fri  9am – 4pm
Valuations:    Mon – Fri  9am – 3pm
Phones open:  Mon – Fri  9am – 5pm Answer phone after office hours