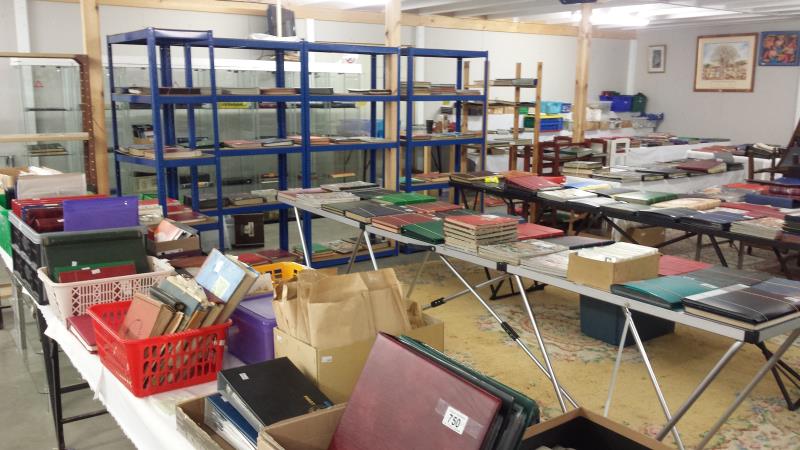 The final lot count for Unique Auctions Stamp auction on Friday 11th October is 650. There are many hundreds of stamp albums and boxes full of stamps ready for the viewing of the sale on Thursday 10th October and Friday morning. We actually believe there are nearer two million stamps in the collection.
The bulk of the sale is from one main collection with the proceed of that part of the sale going to Macmillan Cancer Support Nurses. The auction is taking place at Unique Auctions, Lincoln on Friday 11th October.
What does 1 million stamps look like?
Below are some views of the stamp auction from the auction rooms.
Click for further details about the stamp auction.
Lincolnshire Cancer Patient to sell Over 1 Million Stamps for Macmillan Cancer Support Nurses