Antiques & Collectors auction
Sunday 26th July 9am
Over 1,000 lots over 2 days.
Day 1 Saturday 20th Antiques, Collectors & General.
Day 2 Sunday 21st Antiques & Collectors.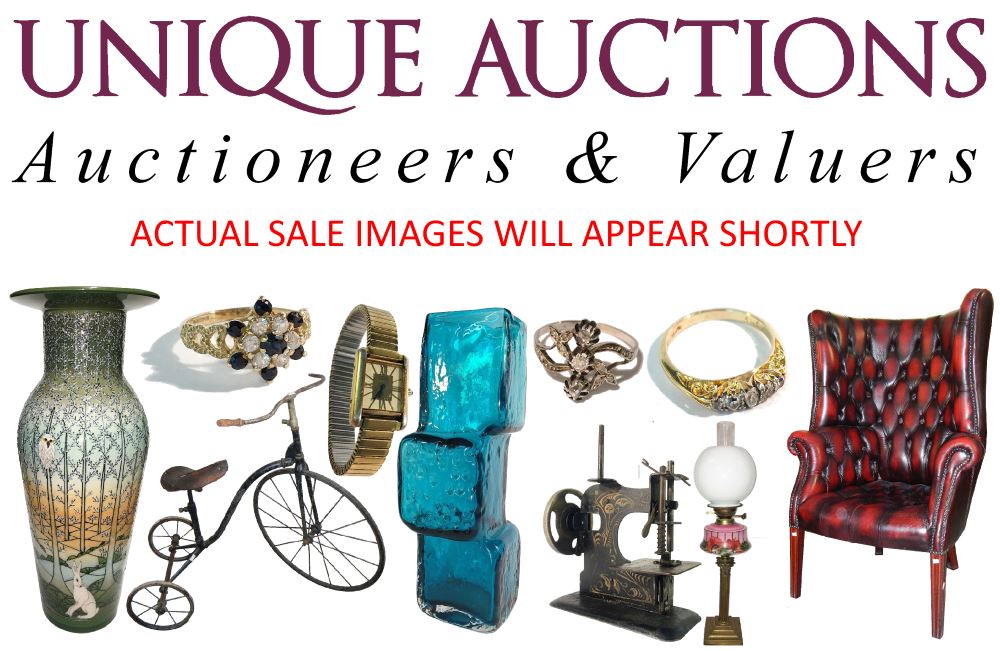 There will be limited viewing for this auction.
We are able to store items until lock restrictions change,
post items and to arrange collection through a contactless system.
Unique Auctions, The Unique Auctions Building
Vincent Court, Turnstone Road, Teal Park, Lincoln, LN6 3AD
Items Always Accepted For All Future Sales. Complete House Clearances Handled Daily.
If you would like further information, please email us at
office@unique-auctions.com
or telephone our office on 01522 690444.