Records & Memorabilia Auction
from 2 main collections – over 10,000 records

Friday 8th November 1pm
Viewing Thursay 7th November 10am – 4pm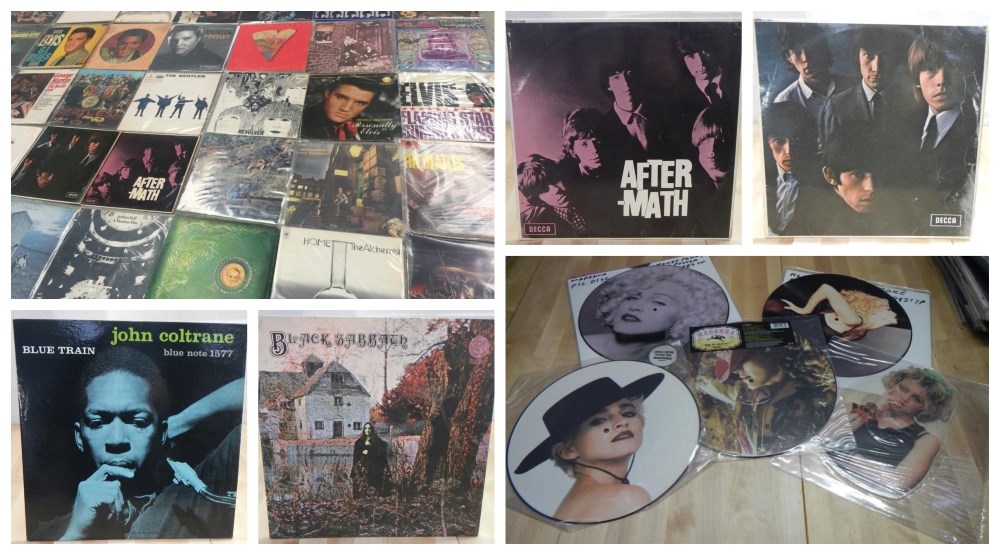 Over 10,000 records including many large lots, single lots covering all genres including punk, Motown, prog rock, indie, jazz and blues, heavy metal, folk etc. To include John Coltrane Blue Train Blue Noe BLP1577 rare mono repress; Paul McCartney Flowers in the Dirt World Tour Pack; Graham Bond Organisation Sounds of 65 and Between Us both 1st press; Black Sabbath 2nd press Dunbar Warning and Paranoid on Swirl Label; plus many 1st press to include The Rolling Stones' The Beach Boys, Deep Purple, Jethro Tull etc. 1000s of punk rock, soul, New Wave, many rare examples. Abba to Zappa. One of the collections has some of the best condition examples we have seen. Auction for the seasoned collector and those just starting out.
A few examples from the auction
Items Always Accepted For All Future Sales. Complete House Clearances Handled Daily.