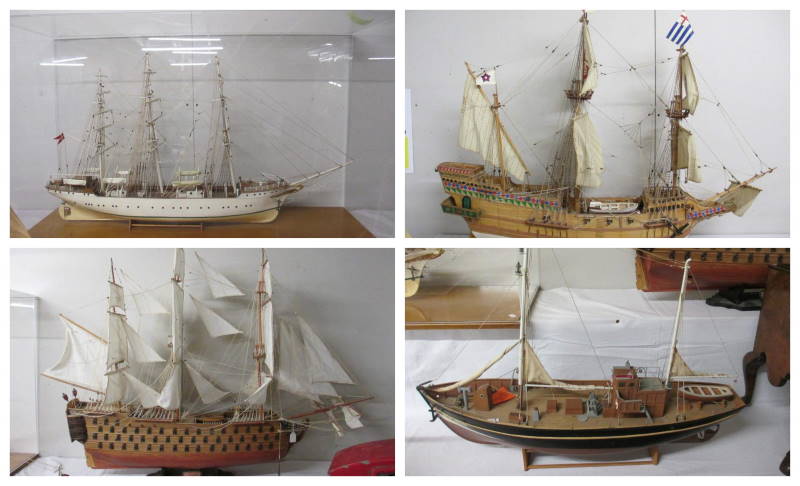 Several collections of Model Galleons, Ships and Yachts will be up for sail (sorry sale) at Unique Auctions 10th Annual New Years Day auction. These include several large scale models, scratch built models as well as professional models.
These include an excellent model of the Danmark in display case, a model of the HMS Endeavour, a model of the HMS Victory, a large pond yacht and other ships and boats.
The auction takes place on January 1st 2020 starting at 9am. Viewing is on 31st December 10am-4pm and from 7am on the 1st January.
About Unique Auctions
Unique Auctions are one of Lincolnshire's leading Auction Houses offering a range of regular Antique & Collectors sales. Unique Auctions handle every aspect of probate, house, agricultural, commercial and industrial clearances. For further information call UK +44 (0) 1522 690444 or visit http://www.unique-auctions.com
We are now accepting Model Galleons, Ships and Yachts etc for all future auctions. We also value Model Galleons, Ships and Yachts and Soldiers etc.