Antiques, Collectors & General Auction
4th October 10am
Viewing from 7am on Wednesday 4th October
click for text catalogue
click to view catalogue on the-saleroom.com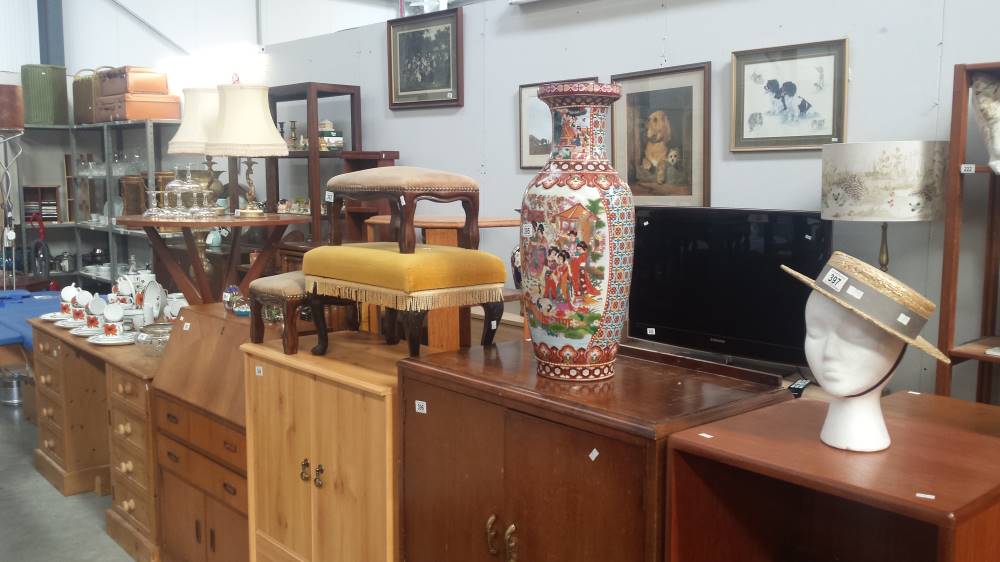 Over  600 lots of Antiques, Collectables and General items.
From several deceased estates, downsizing estates and many private vendors.
Items include Antiques, Collectables, Pottery, Porcelain, Glassware, Tools, a collection of Commando and Marvel comics, Garden Items, Books including Folio Society, Records, Collections of Postcards, Costume Jewellery, Beds and Bedroom Furniture, Lilliput Lane, Brassware and Metalware, Collection of PenDelfin, Royal Crown Derby, Royal Doulton, Teak Furniture, Wade Pigs including original boxes, 4 Doctors Examination Tables, Spode Blue and White Dinner Set, Hornsea Tapestry Tea Service with Jars, Writing Desk, Vintage Syrian Oud etc.
Items Always Accepted For All Future Sales. Complete House Clearances Handled Daily.