Antiques & Collectors Auction Day 2
Saturday 25th and Sunday 26th May
Viewing Thursday 23rd May 10am – 4pm, Friday from 7am – 9am,
and from 7am – 9am on the day of the auction. Auctions starts at 9am.
click for text catalogue
click to view catalogue on the-saleroom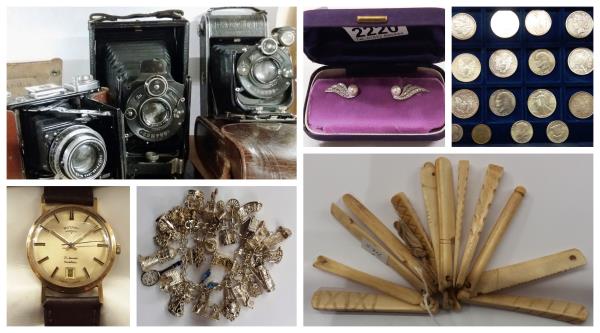 Lots include: A large collection of cameras, stamps and many items of silver and gold, sovereigns and other coins; a large collection of contemporary and antique jewellery; jade and china including a sizeable collection of Carlton Ware porcelain and china, Toby jugs and Art Deco items; an enormous collection of Babycham and Guinness memorabilia and Breweriana including ice buckets, beer mats, mirrors etc., wine, and collectors bottles; a fine masonic toolbox and silver contents; fine art and prints including Sarah Jane Szikora numbered edition Dare To Be Different Together.
This auction also includes a wide range of antique furniture; hundreds of interesting collectables, and a large collection of toys, trains, die-cast, Victorian dolls, vintage comics; collections of tools; and a good collection of records and CDs, including many signed music discs.
Unique Auctions, Unique Auctions Building
Vincent Court, Turnstone Road, Teal Park, Lincoln, LN6 3AD

Items Always Accepted For All Future Sales. Complete House Clearances Handled Daily.
If you would like further information, please email us at
office@unique-auctions.com
or telephone our office on 01522 690444.