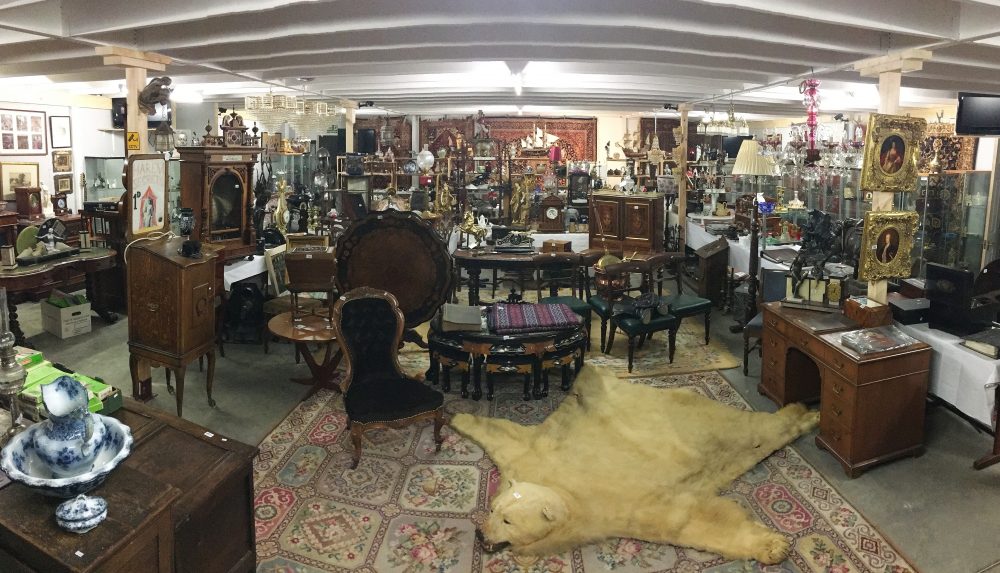 Nearly 1,100 Worldwide Online Bidders from 34 different countries.
Over 1,600 commission bids. Record prices.
What a start to 2018, with over a 1300 Lots being sold at Unique Auctions, New Year's Day Fine Art and Antiques Auction. This was Unique Auctions 8th New Year's Day sale, which was a resounding success, with over 1,604 worldwide bidders from over 34 different countries including the UK. Over 1300 Lots of antiques, collectables, gold, silver, jewellery and fine art were sold in 11 continuous hours of auctioneering resulting in a very exciting and ambitious sale.
The auction house was action packed with collectors, dealers, regulars and new visitors. The atmosphere was electric with great interest in items and intense bidding, but with lots of good humour and merriment.
Items of note included a Victorian Music Disc Machine with 30 discs each playing 2 tunes, which sold for £7,800; an unusual late Victorian fairground vaudoscope peep show machine 'Harem Secrets', in working order £700.00; a superb hand painted Victorian writing box inlaid with mother of pearl and abalone selling for £600.00, and collections of gold and silver coins achieving record prices of £78,000.
Clocks proved popular with a three Graces Louis XVI style Cercle Tournant pillar clock in ormolu, bronze and marble selling for £6,000; and a Dutch walnut brass faced mood dial Grandfather clock with inlay by Matthew Bufnell Door raising £2,200.
In the toys/memorabilia section, items included 42 boxed Subbuteo teams with the original boxed astro pitches, and Grimsby, Leeds and West Ham teams, plus a first edition of Football Express raising a total of £915.00.
Art work proved ever collectable, with an abstract oil on canvas 'Faroe Islands' in gilt frame signed Ingalvur Av Reyni, 1920-2005 achieving the hammer price of £3,300

Commenting on the success of the Auction, Terry Woodcock, Chief Auctioneer and owner of Unique Auctions said: These results are very encouraging to the start of 2018. Excellent prices were achieved due to our extensive database of buyers, together with effective promotion locally, regionally, nationally and internationally. Many regulars attended the auction resulting in an increase in attendance of local buyers and a packed auction house'.
'We have now been in our new larger premises for over a year, which has allowed us to expand our business in the number of auctions held each month and in the services we offer. For 2018 we look forward to welcoming our regulars and all new customers to Unique Auctions, Lincoln'.